No time to hit the gym? No worries. Check out this killer at-home 15-minute full body fat burner workout to help you shed fat, fast! Grab a set of dumbbells and slim down fast with these 8 calorie-blasting metabolic moves that deliver big results in a short amount of time!
15-MINUTE FULL BODY FAT BURNER WORKOUT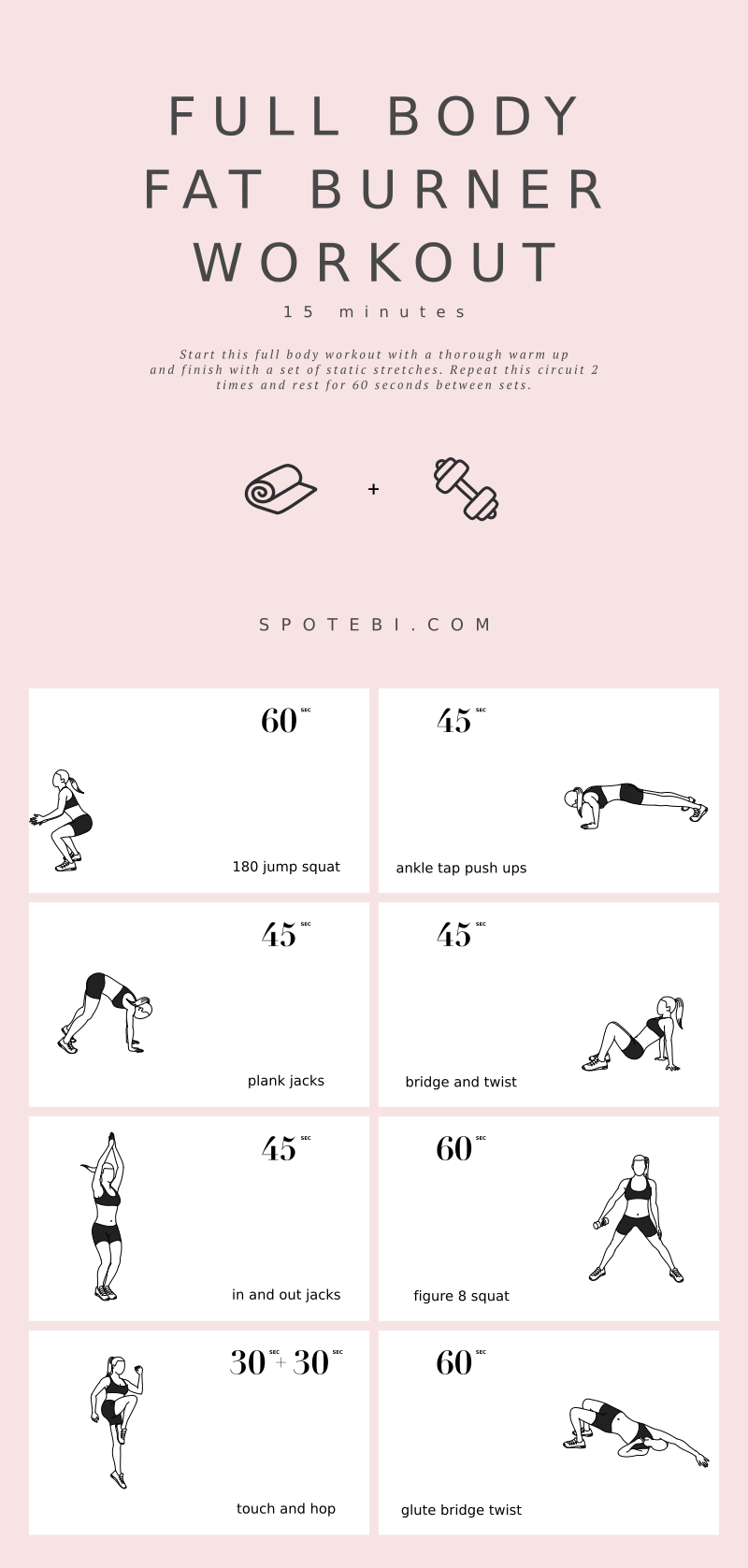 Description: Repeat this circuit 2 times and rest for 60 seconds between sets.
Equipment: dumbbells
Exercises: 180 jump squat, ankle tap push ups, plank jacks, bridge and twist, in and out jacks, figure 8 squat, touch and hop, glute bridge overhead reach
WARM UP & COOL DOWN
WORKOUT VIDEO
INTERVAL TIMER
MUSIC PLAYLIST
Click here to open Spotify in a new tab.
CALORIE CALCULATOR
Enter your weight to find out how many calories you can burn doing this 15-minute full body fat burner workout:

RELATED WORKOUT ROUTINES