Have you ever paid for a gym membership then never used it? It's not that you don't want to stay in shape, it is just so inconvenient to have to get in the car and go to the gym after a long day of work. Well, solve that problem by having a home gym. You may have always wanted one, but just had no idea how to go about designing one. Let us help.
There are many different ways to design a home gym. Just like the rest of your house, a home gym should match your personality. Put the equipment you need inside of it and decorate it the way you want. Below you will find 36 great home gym design ideas we have picked out for you. Check them out and see if there is something you like.
1. Open and Padded Floor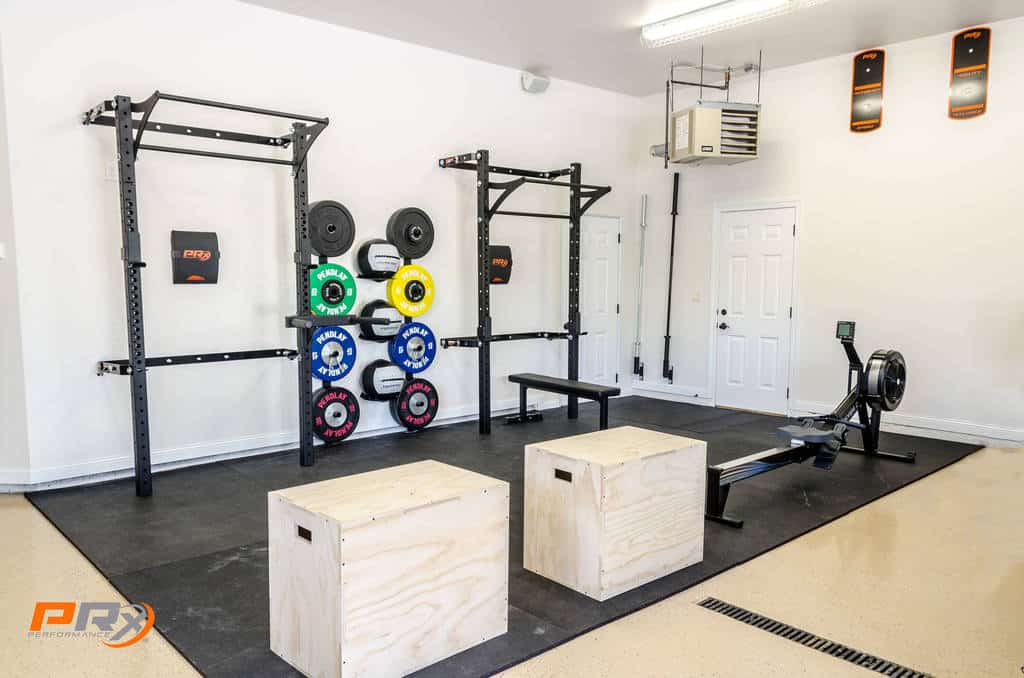 Photo by PRx Performance
This home gym give you plenty of room to get your weight training done and has a padded floor. That helps keep the floor undamaged and with noise control.
2. Gym and Dance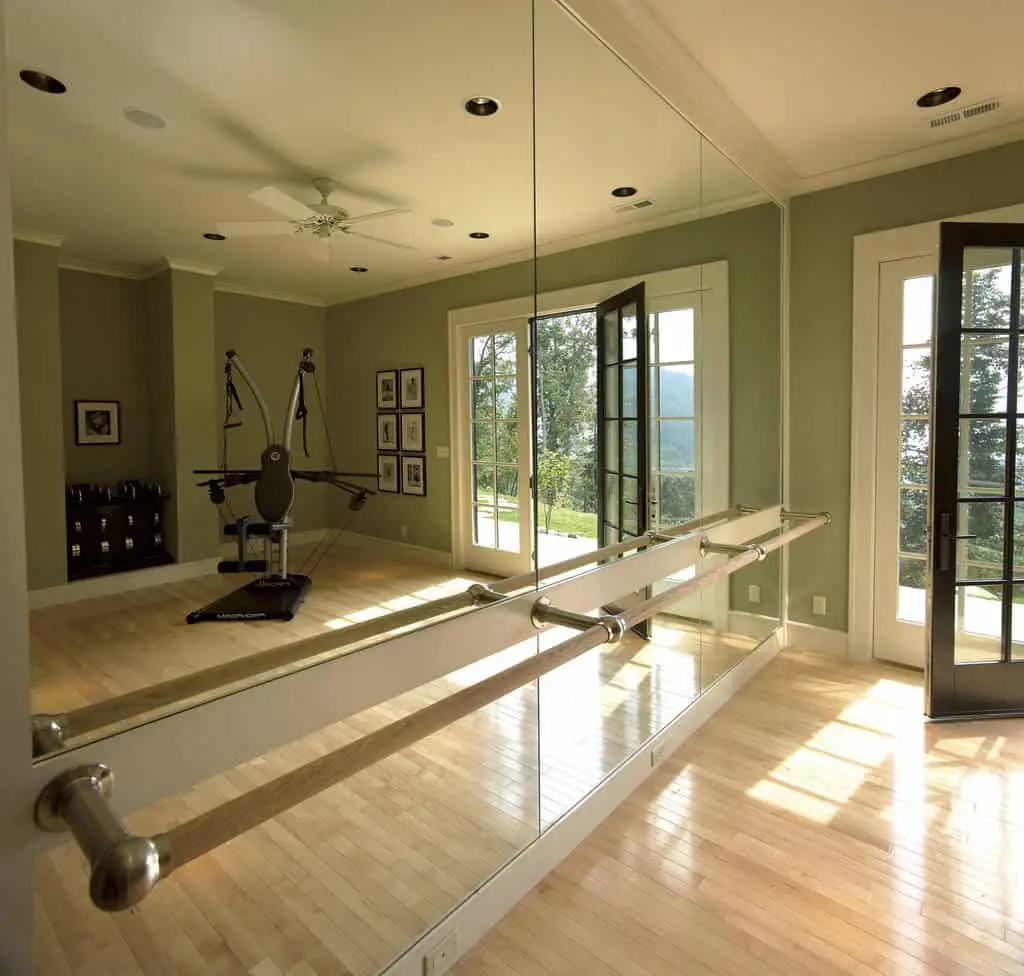 Photo by Platt Architecture, PA
 If you need to have a space to workout and want a dance studio, combine the two together. We see here how well that can work.
3. Catch a Game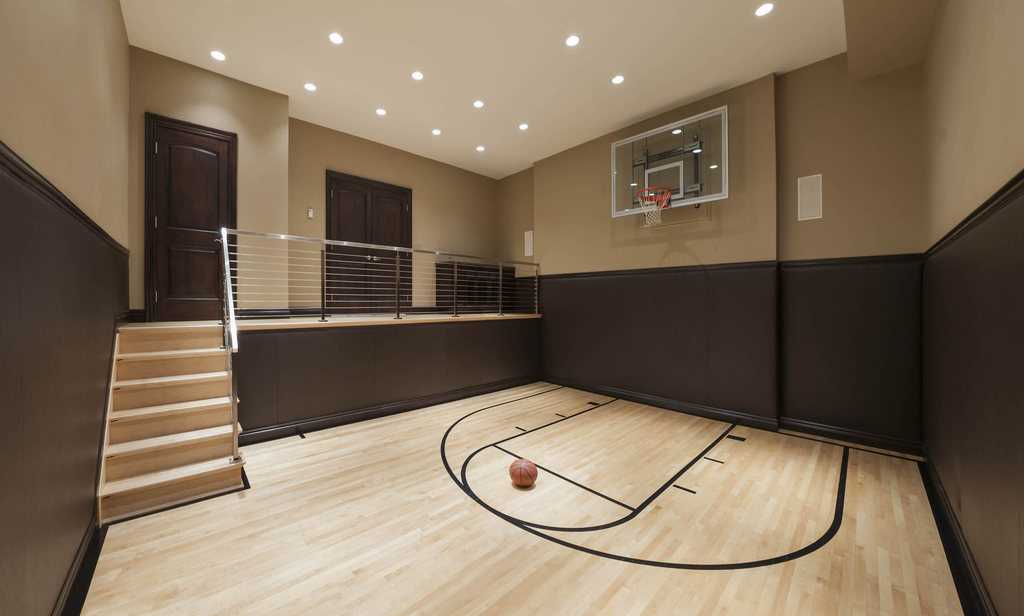 Photo by Tutto Interiors
This is the perfect place to catch a quick basketball game. With a great hardwood floor and fantastic lighting, this room will be used often.
4. Full Court Game


Photo by AMDG Architects
If you have the space and there are serious sports players in your household, go ahead and put in a beautiful full court like this one.
5. Open Up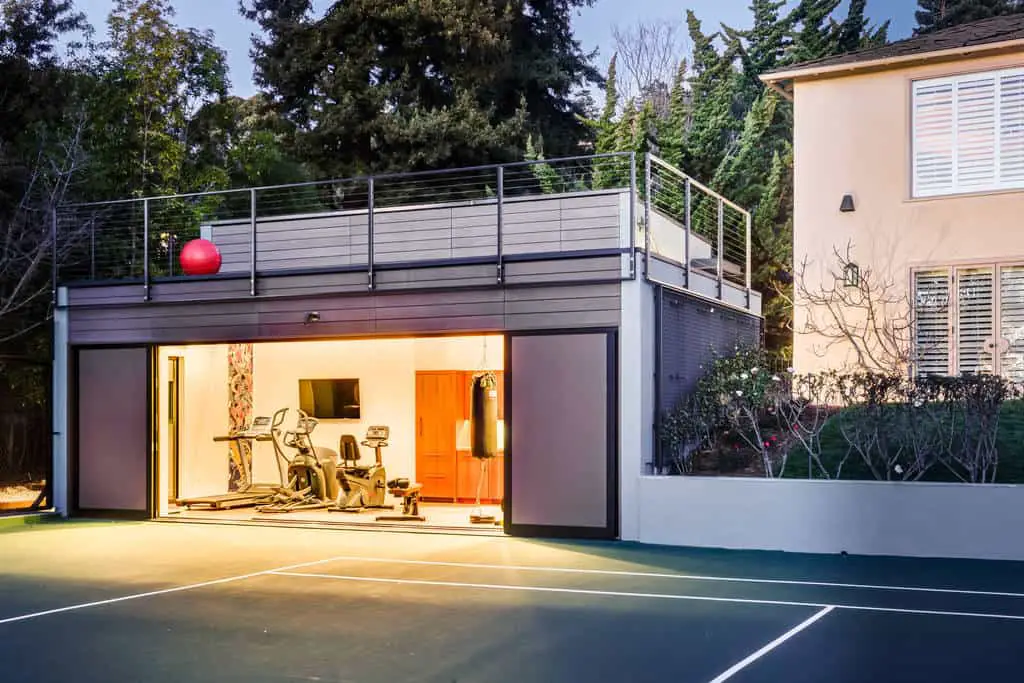 Photo by Studio Bergtraun AIA
This home gym is actually outside the home. You can open it up and get some fresh air when the weather is nice.
6. Dance Studio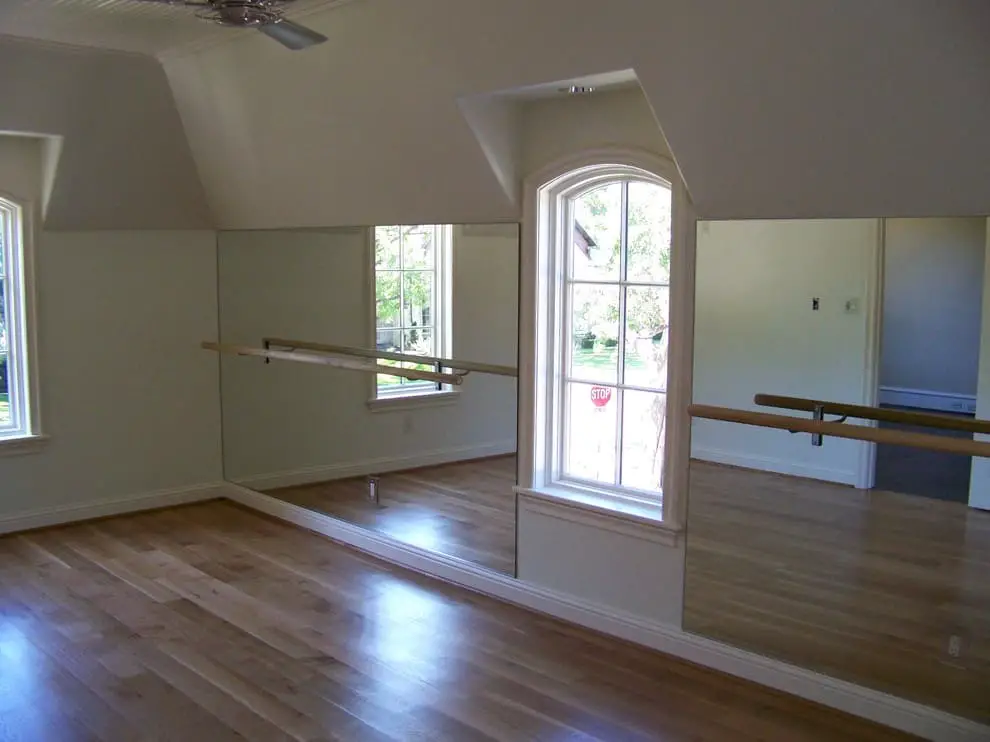 Photo by Ellen Grasso & Sons, LLC
For the dancers in your family, nothing will be better than having a dance studio in the house so they can practice anytime.
7. Glassed In


Photo by JJ Home Products Inc
This glass wall idea is the perfect design idea. It is stylish and shows off this array of workout equipment.
8. Inspiration Space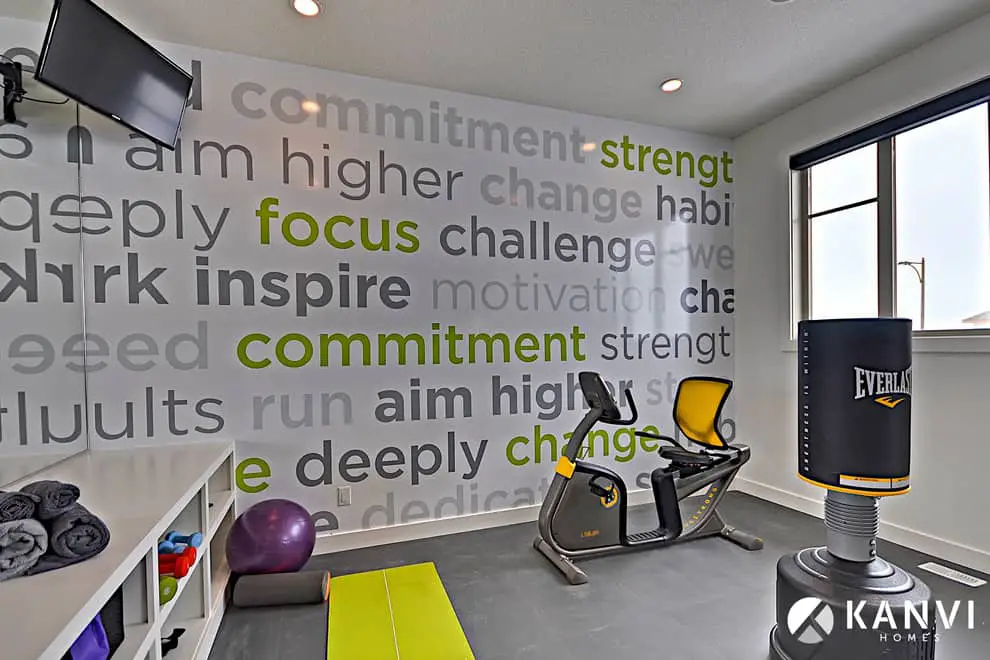 Photo by
This space will be sure to keep you inspired to push harder. With a television in the corner, you can get some serious work done.
9. Two Levels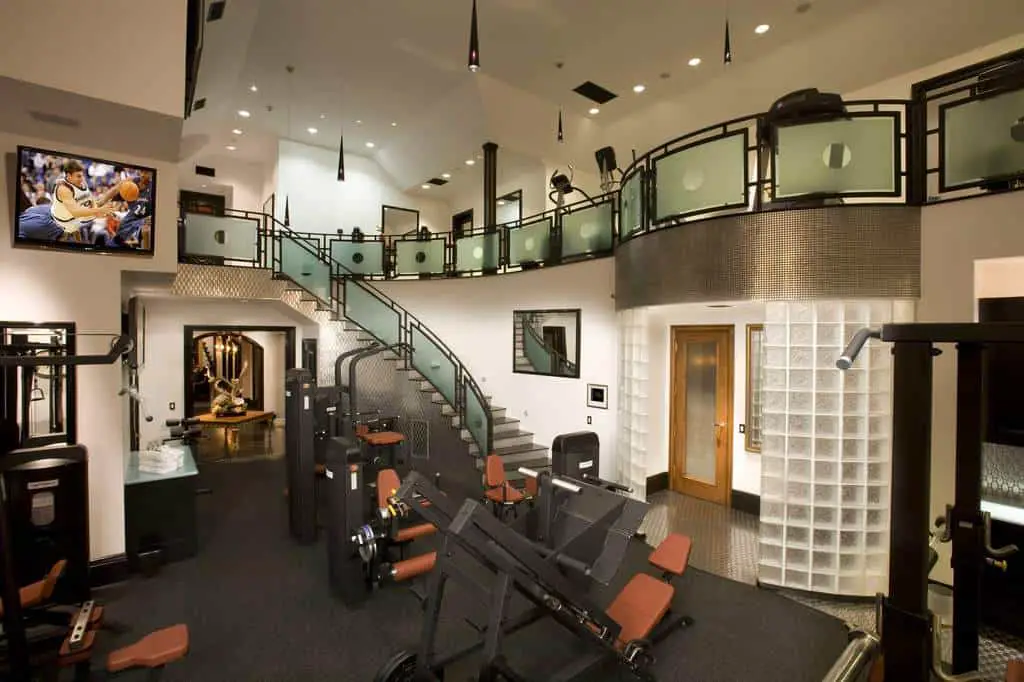 Photo by Arc Design Group
Do you have a family dedicated to fitness? This two-level gym has everything you could need for exercise. It is stylish and has entertainment so you can keep up with your shows.
10. Serious Training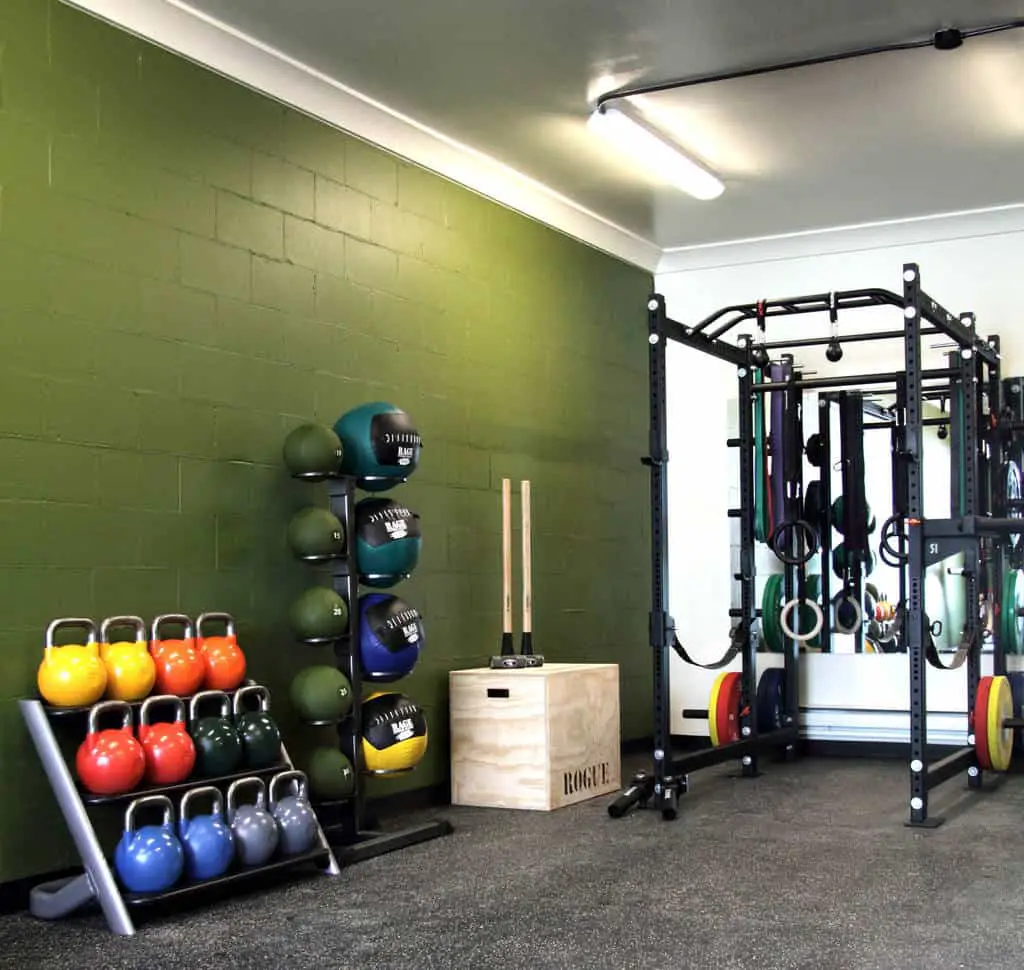 Photo by b. van heckeInterior Design
Keep your home gym organized and neat with great equipment for the room. This space is personal and ready for use.
11. Sauna and Gym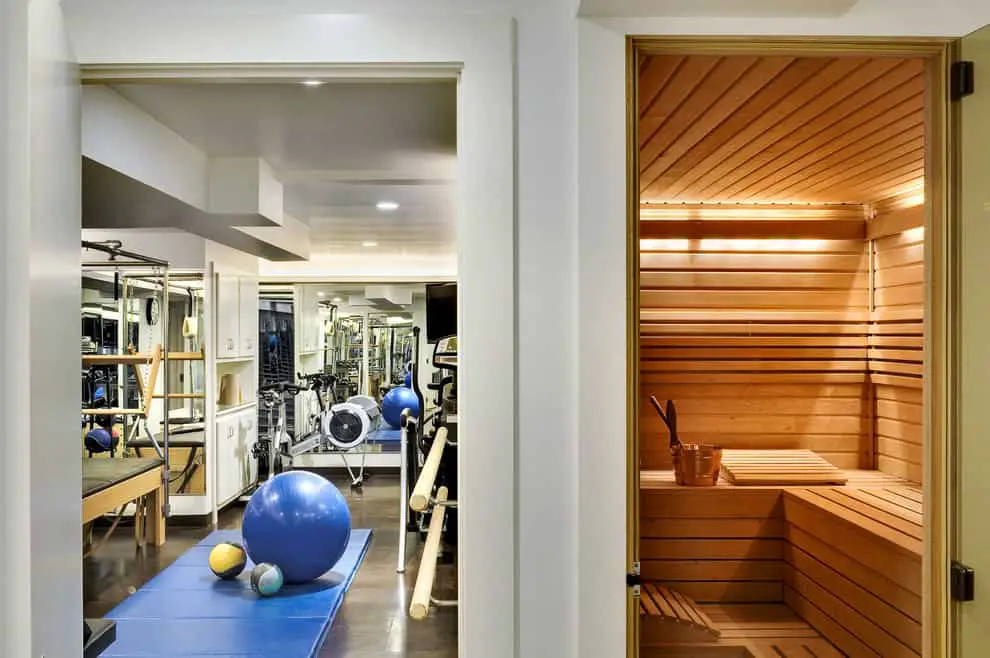 Photo by Crisp Architects
Once you get finished working out in this great space, you can walk right over to the sauna and relax for a bit.
12. Natural Light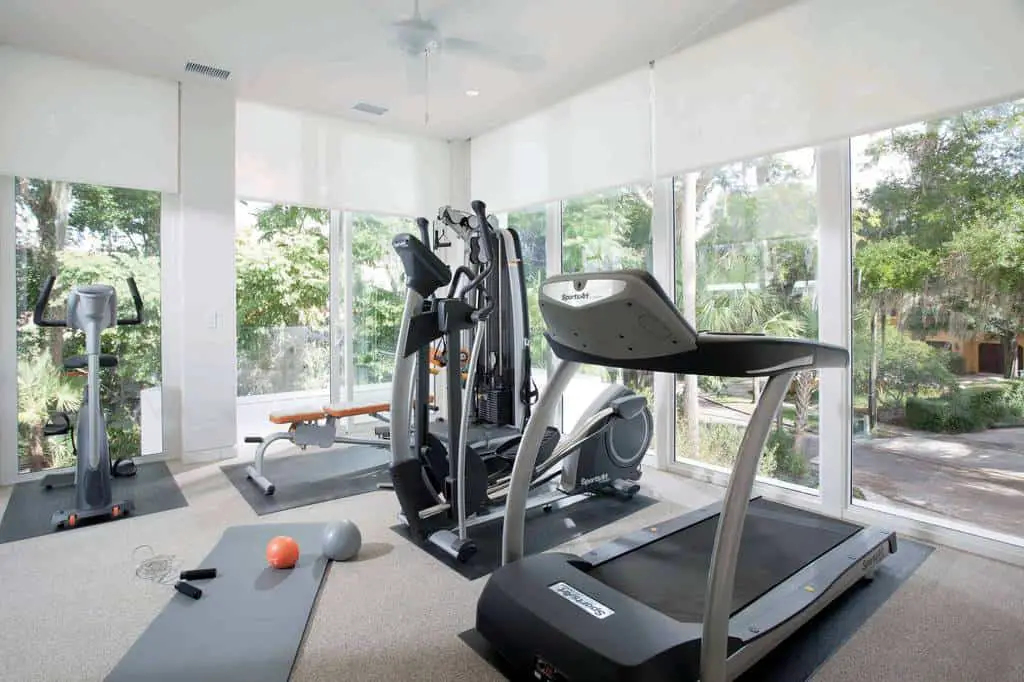 Photo by Phil Kean Design Group
Give your home gym some great natural light with plenty of windows all around. You can enjoy the view while you sweat.
13. Simple and Complete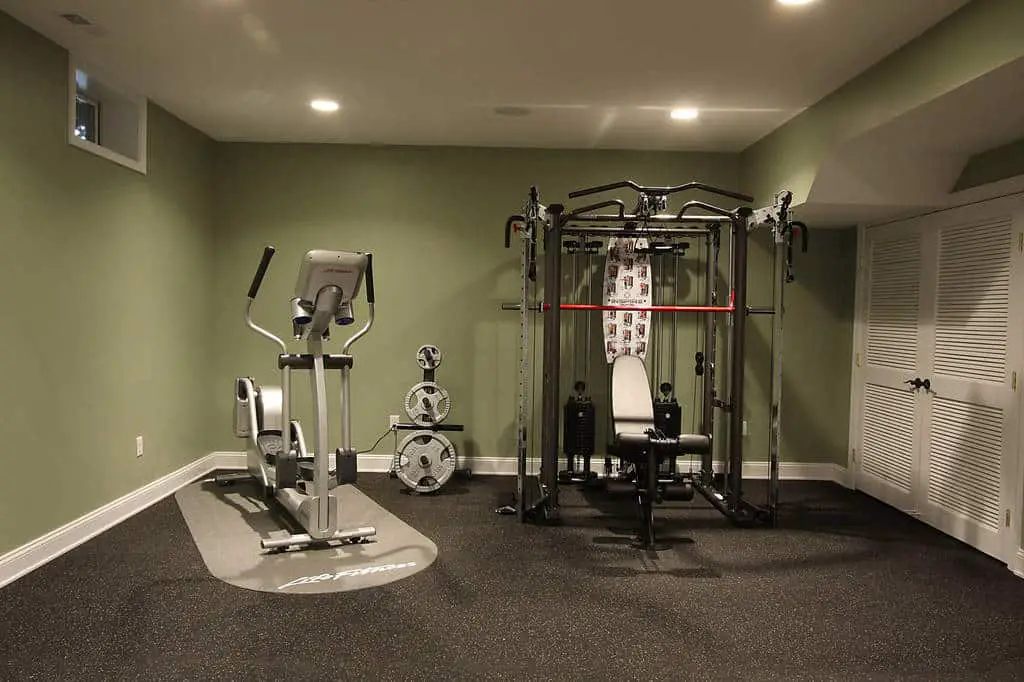 Photo by NVS Kitchen and Bath
With calm lighting and a great green color for the walls, this gym will be sure to keep you in shape.
14. Let the Light In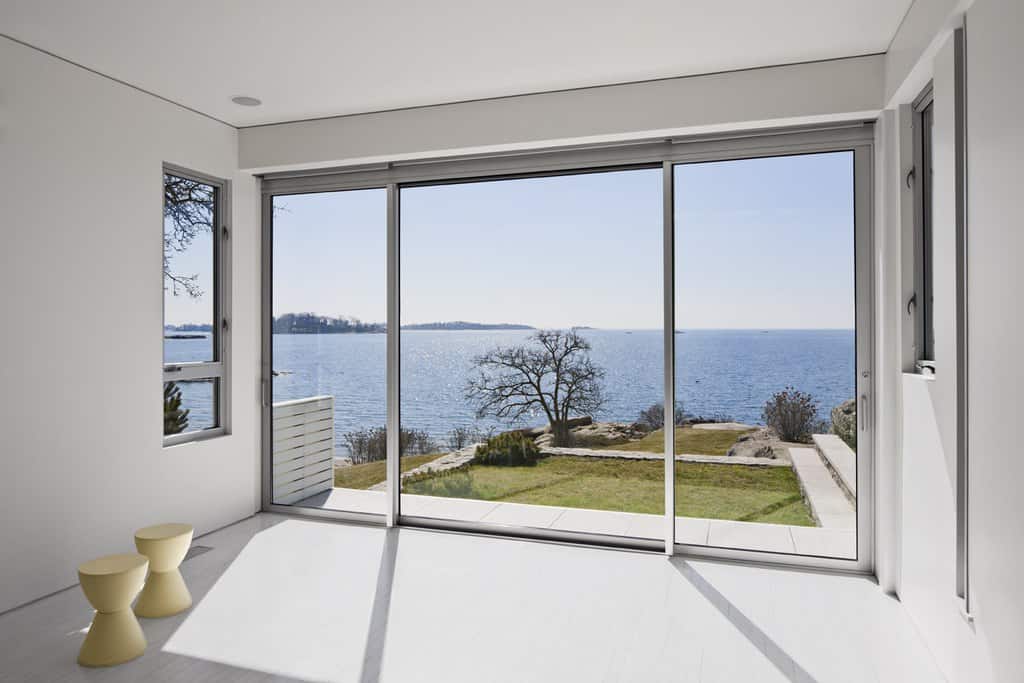 Photo by Newick Architects
This can be your workout and yoga area. With plenty of natural light and a great view, you will always be relaxed here.
15. Work and Entertainment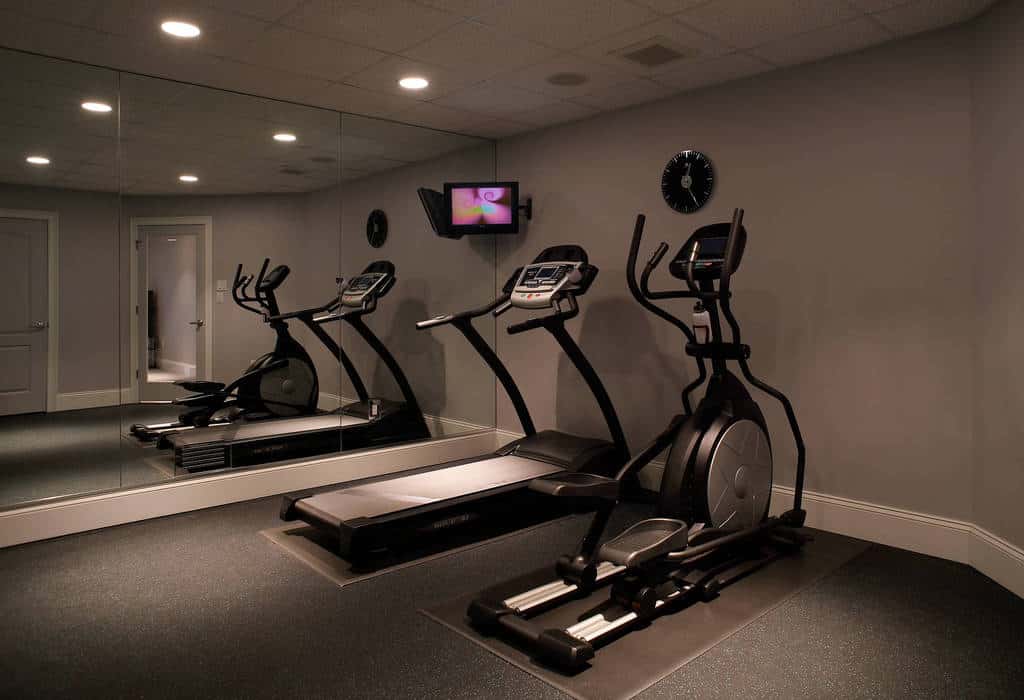 Photo by Harth Builders
With great gray tones used for this room, you can workout while not missing a thing on the television.
16. Country Charm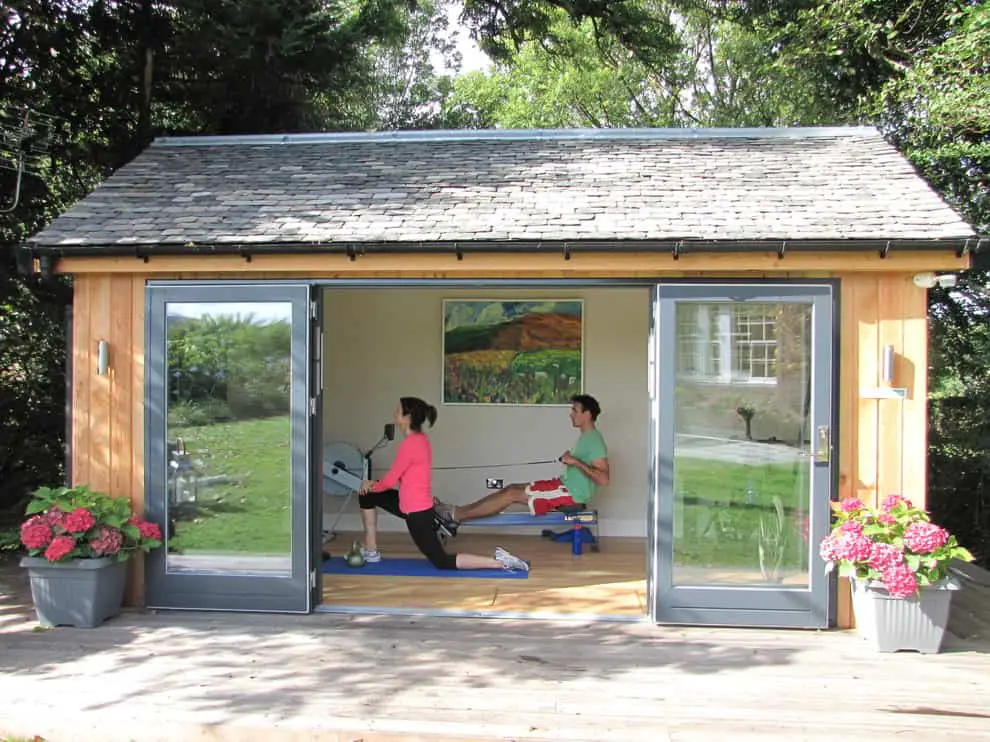 Photo by JML Garden Rooms
This detached home gym gives you plenty of room to workout. With a great country charm, you can throw open the doors for some fresh air.
17. Great Design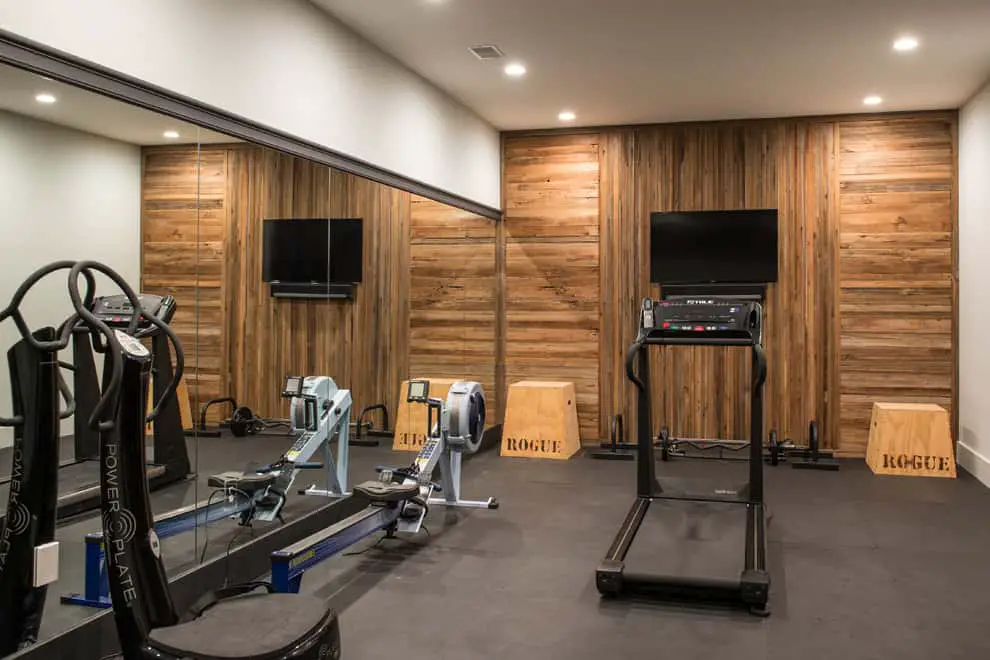 Photo by Pleasant View Construction
The hardwood wall really adds great character to this home gym. You can workout and watch television here.
18. Ready for Business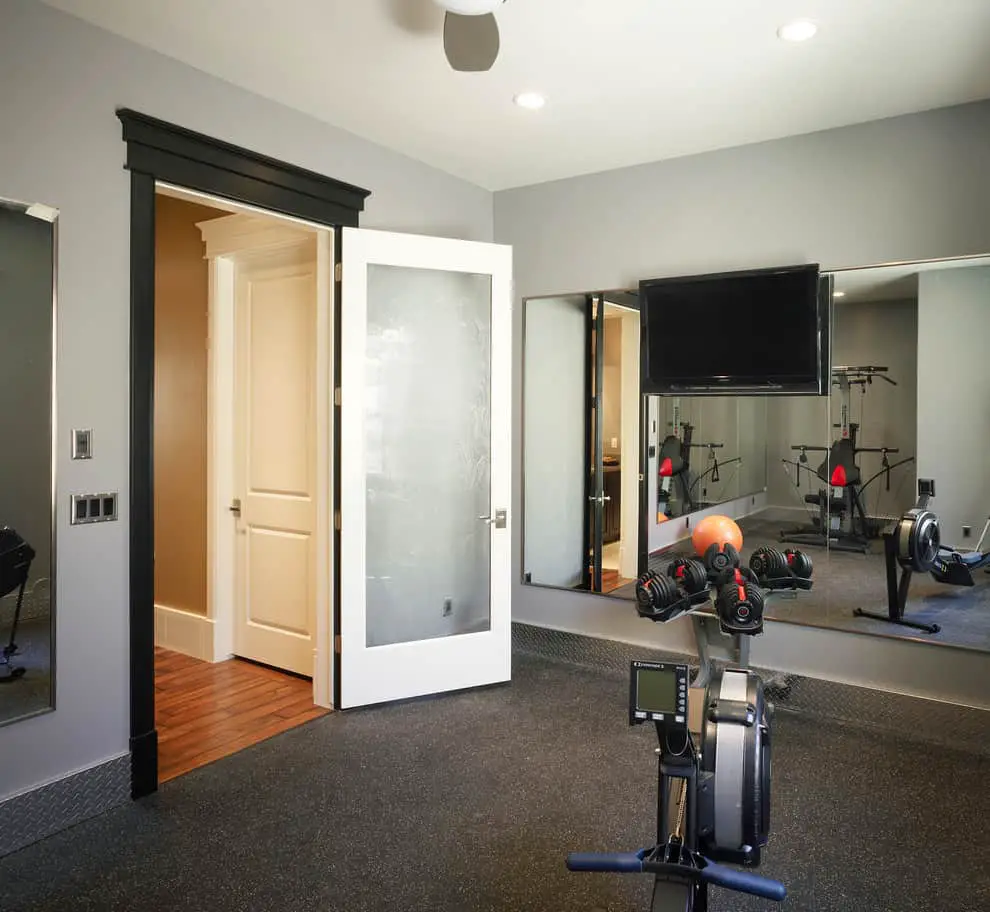 Photo by JCD Custom Home Design
This home gym has a great color scheme and added toughness with the stainless steel around the bottom. Enjoy your workouts in this great room.
19. Relaxing Styles


Photo by Webber + Studio, Architects
The hardwood styles used here really make for a peaceful environment. With a wall of windows letting in the outside light, this home gym is nice and relaxing.
20. Double Entertainment
Photo by M/I Homes
Two of you working out? Not a problem if you put two televisions in so everyone can be happy with what is on.
21. Open area for Work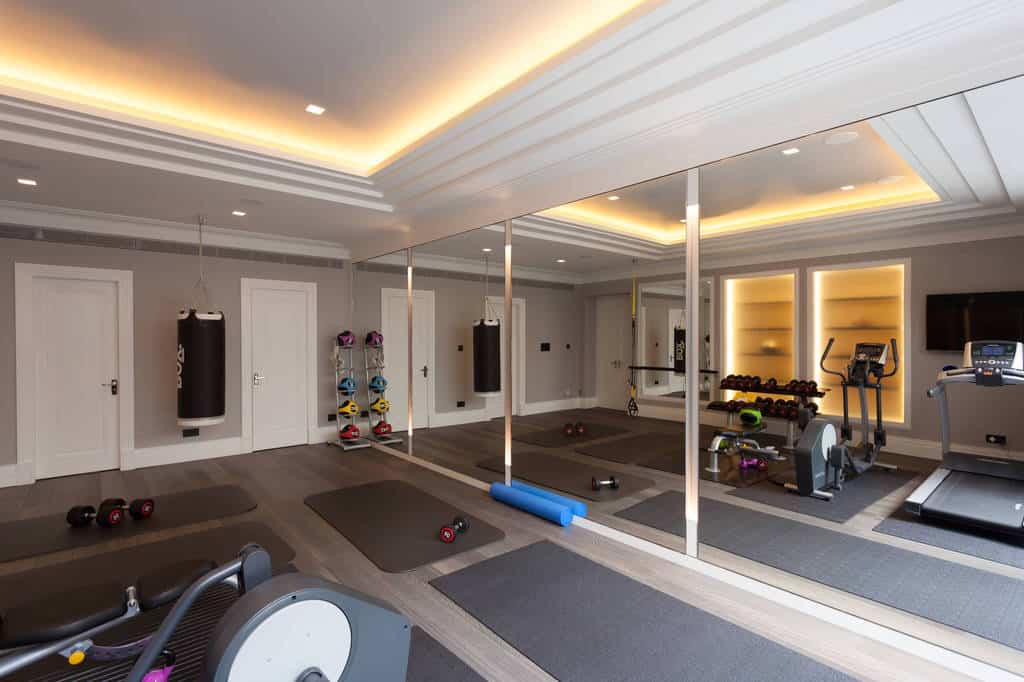 Photo by Strada London
You will have all the space you need to move around for your workout and yoga here. With a punching bag included, you'll be sure to stay in shape.
22. Hardwood Ceiling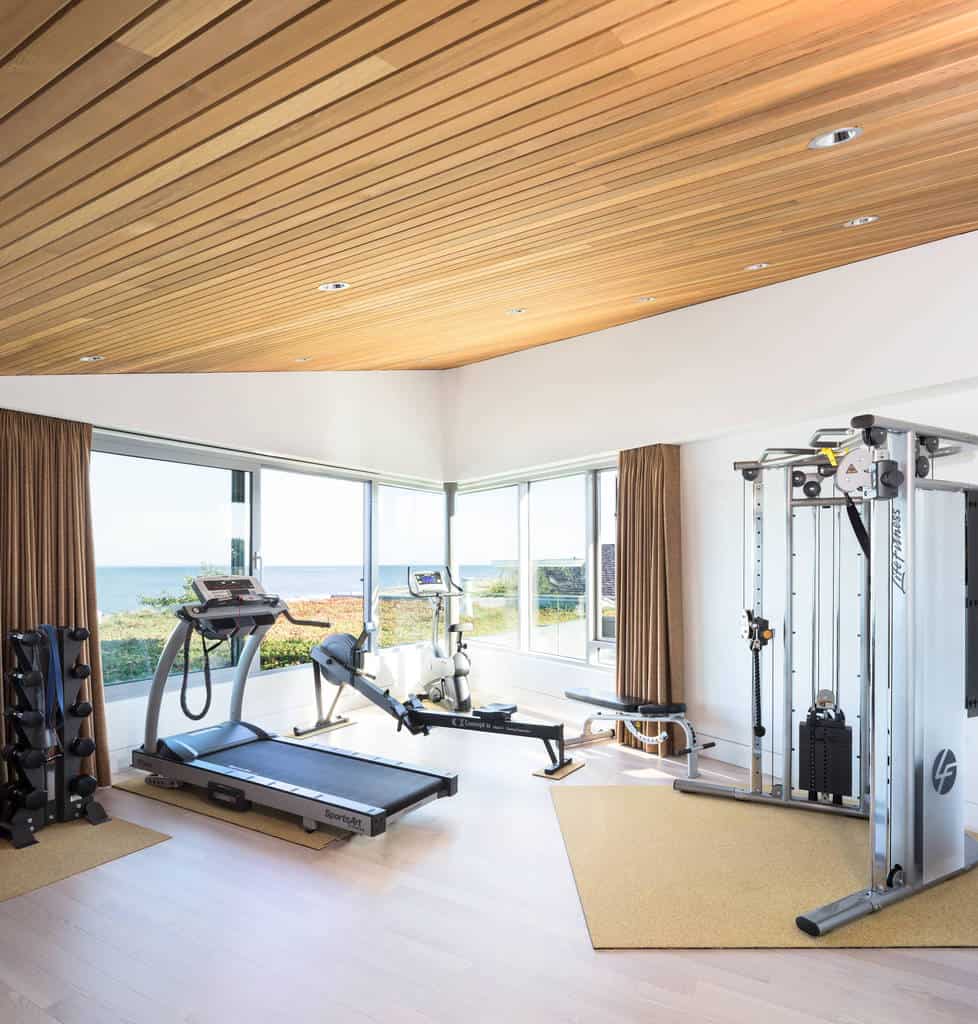 Photo by Frits de Vries Architect Ltd.
The color choices for this room match the hardwood ceiling perfectly. With great light shining in, you will always be pumped up and ready to work in this space.
23. Cardio Workout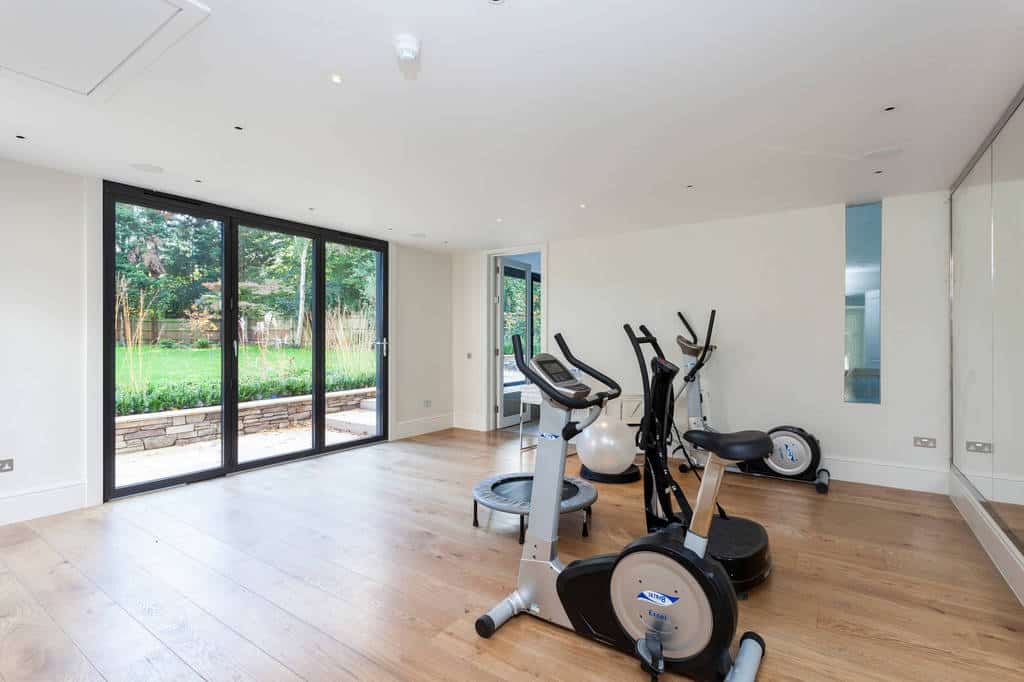 Photo by Chris Snook
With mirrors on one side and great windows letting light in on the other, this open space will handle all of your workout needs.
24. By the Pool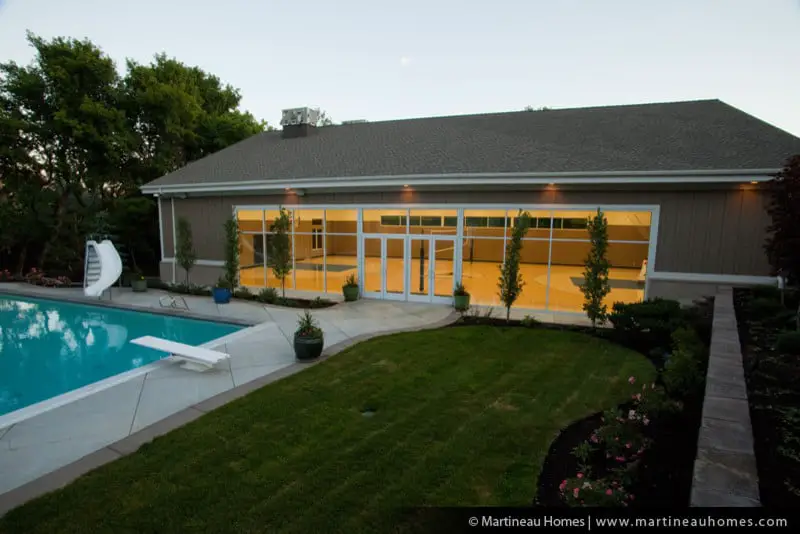 Photo by Martineau Homes
With this full court, you can play basketball or volleyball to get your cardio workout in. When you are finished, the pool is right outside.
25. Great Decor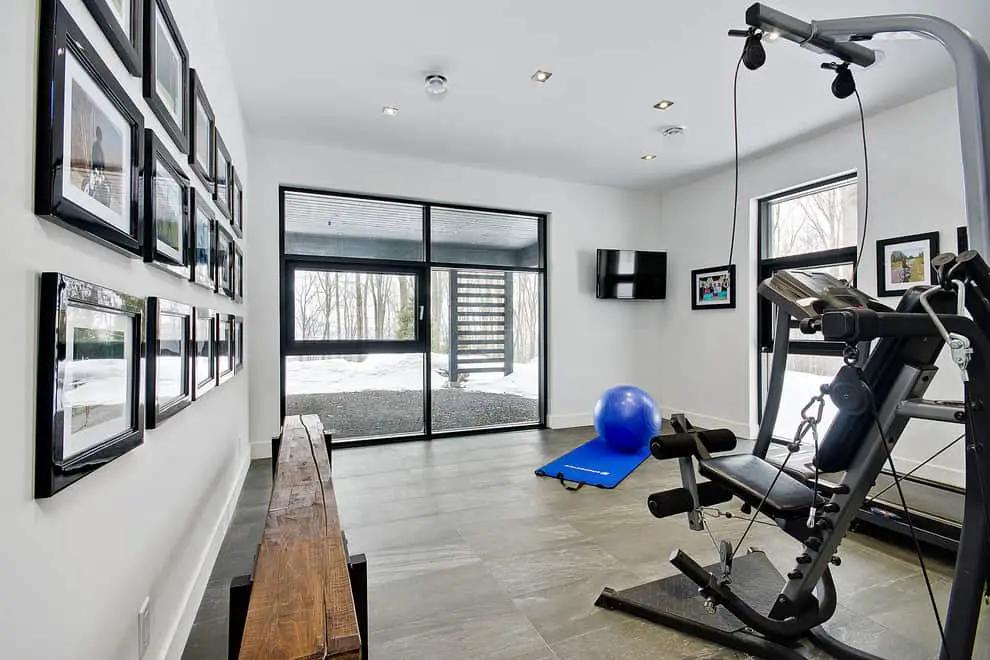 Photo by Astuces Design
Just because it is a home gym doesn't mean you can't personalize it. This gym has great photos on the wall to match the great color choices.
26. Completely Open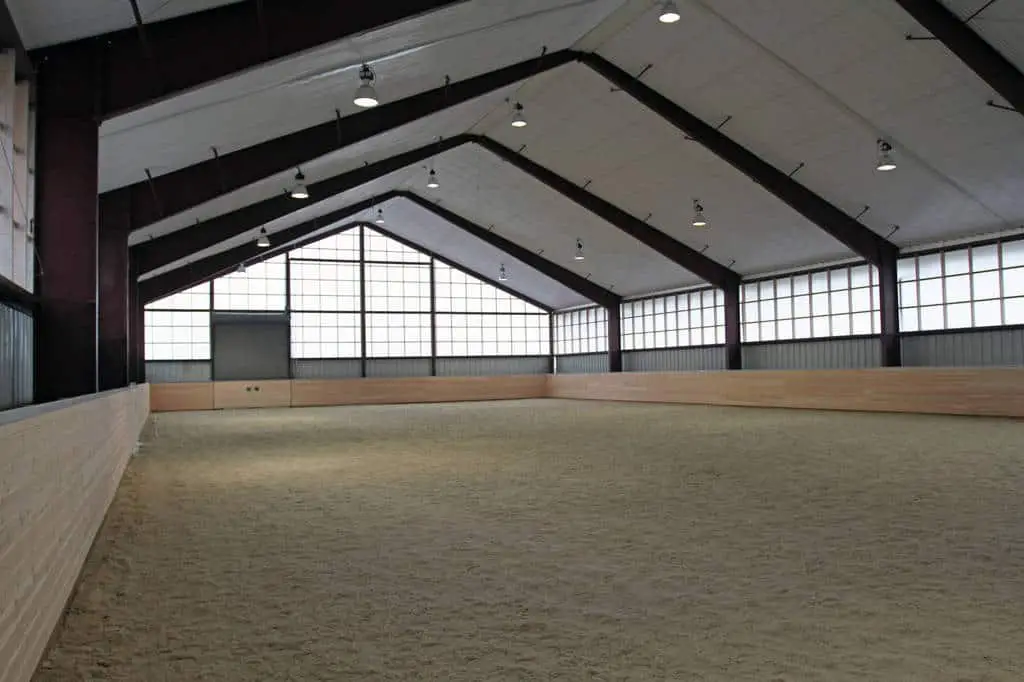 Photo by Equine Facility Design
You might have plenty of space to create the home gym of your dreams. With a space this large, use your imagination and come up with something great.
27. Colorful Studio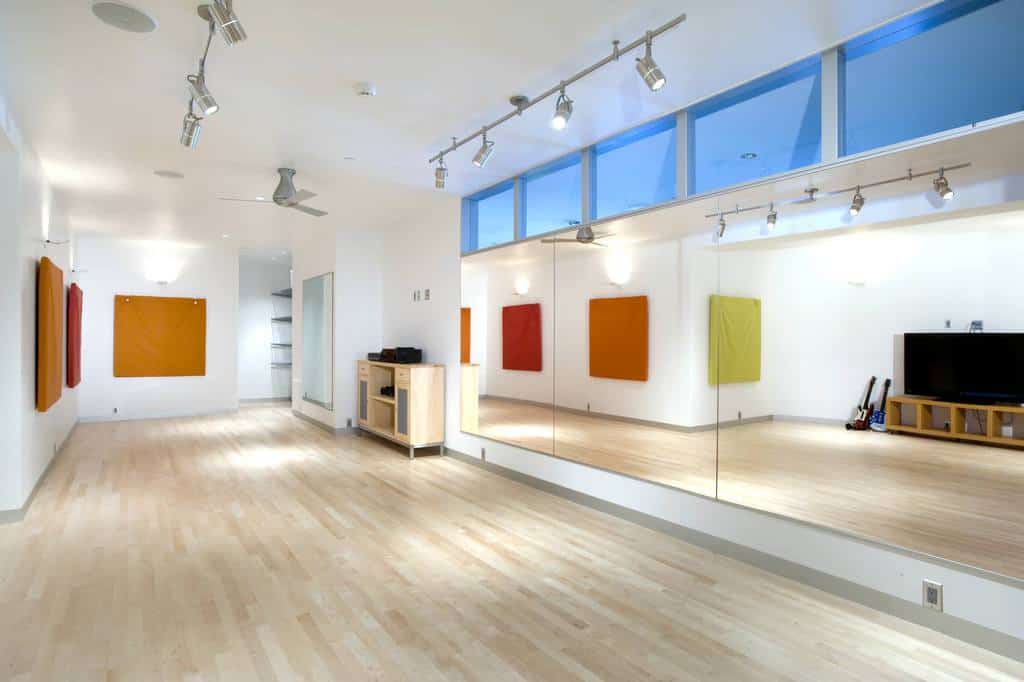 Photo by Allen-Guerra Architecture
Make your home gym and dance studio colorful to show the full force of your personality. This space is ready for hours of practice.
28. Multi Use


Photo by FGY Architects
Racquetball? Basketball? No matter what games your family plays, you will be able to get a workout in this great space.
29. Complete and Stylish
Photo by Brown Wegher Construction
With all the equipment you will need to get a complete workout, this home gym is stylish and has great lighting.
30. Bowling Time
Photo by Custom Audio Video
What better way to pass the time than having a bowling lane? This space will see you having plenty of fun with family and friends.
31. Great Designs


Photo by Studio 80 Interior Design
Design a home gym that reflects your personality. This space has fans to keep you cool and plenty of space for all of your needs.
32. Rough Finish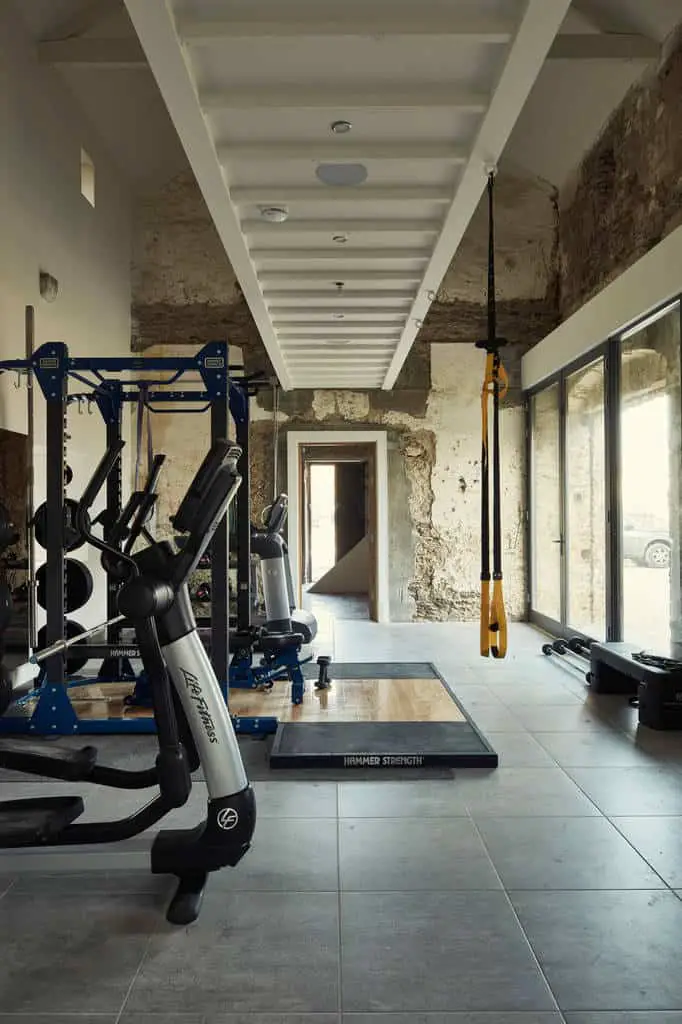 Photo by dhbArchitects ltd.
This rugged room creates an atmosphere that is sure to have you working hard day after day. With the unfinished walls and a great stone floor, this design works well for a gym.
33. Open Access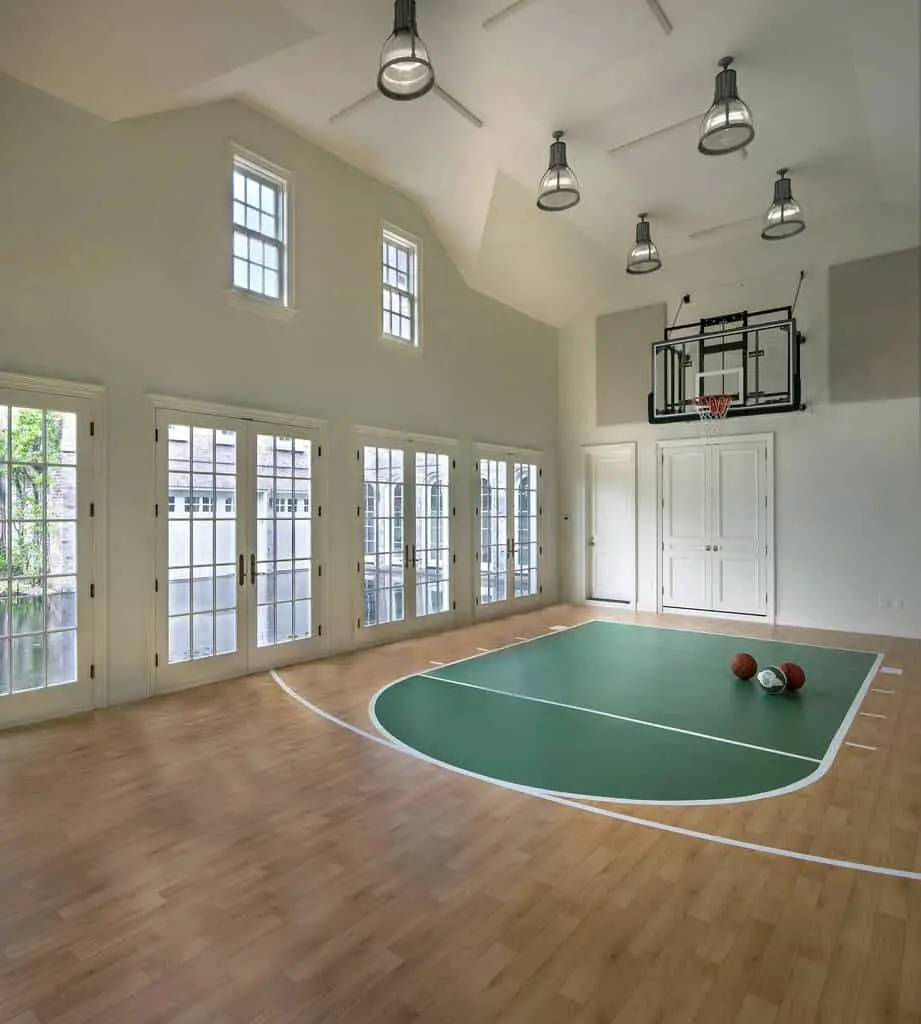 Photo by CBI Design Professionals, Inc.
With plenty of doors to let in the fresh air, this room will work for multiple sports. Get a full workout here and have some fun.
34. Sports Style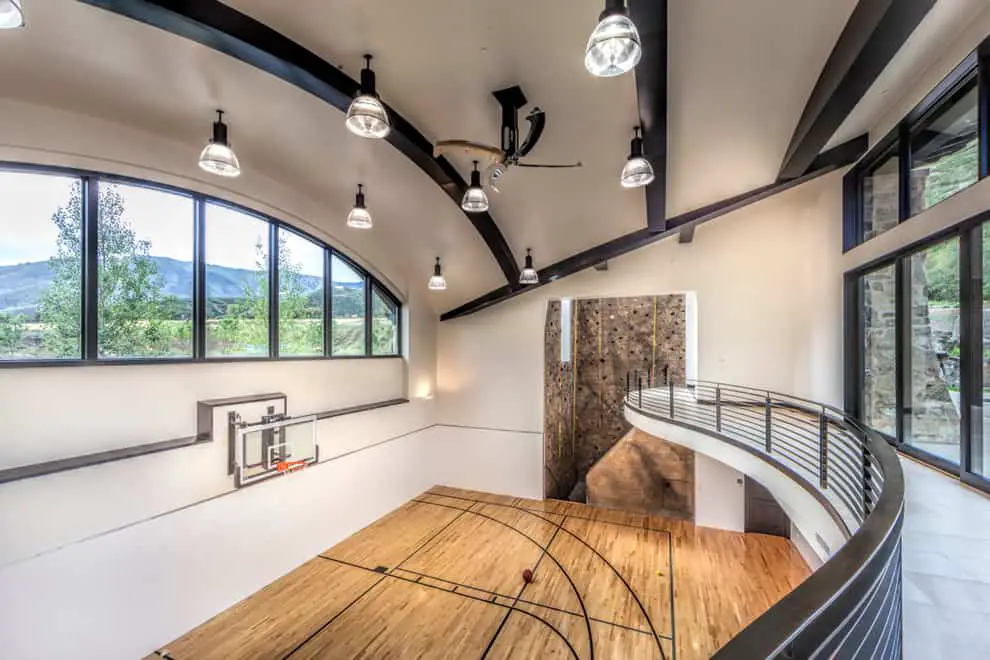 Photo by Roxbury Studios
This room is stylish and functional at the same time. Spectators can watch as a game is played below.
35. Exposed Ceiling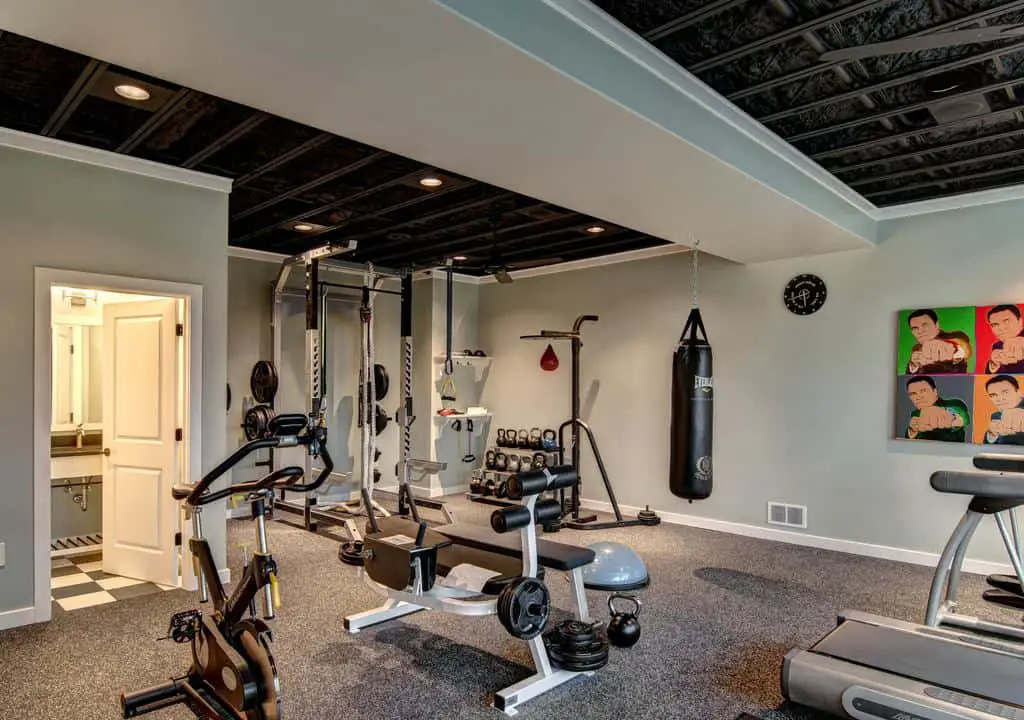 Photo by Farinelli Construction, Inc.
You can put it all in a home gym like this. From the cardio to the weight training, you can have a full workout.
36. Warm Decor
Photo by Celebrity Communities
This home gym is had a bold character. From the hardwood used to the warm decor all around, this is handsome and functional.