We know how important it is for you and your family to stay in shape. Have you thought about having a home gym? Maybe you've had one before or maybe you want one now. One thing is certain, there are many options for you to choose from. First, you need to know how much space you can dedicate to a home gym. Then you need to decide what you want in it.
Don't get overwhelmed by the idea of designing a home gym. Remember the overall goal – to create an environment that will allow you and your family to stay healthy. We've gathered together 35 photos of great home gym design ideas for you to browse through. Take your time and see which ones work for you.
1. Themed Court
Photo by Landforms Design
If you have the space to put a court this size, go all out and make a theme around the place. This is an NBA space.
2. Stylistic Gym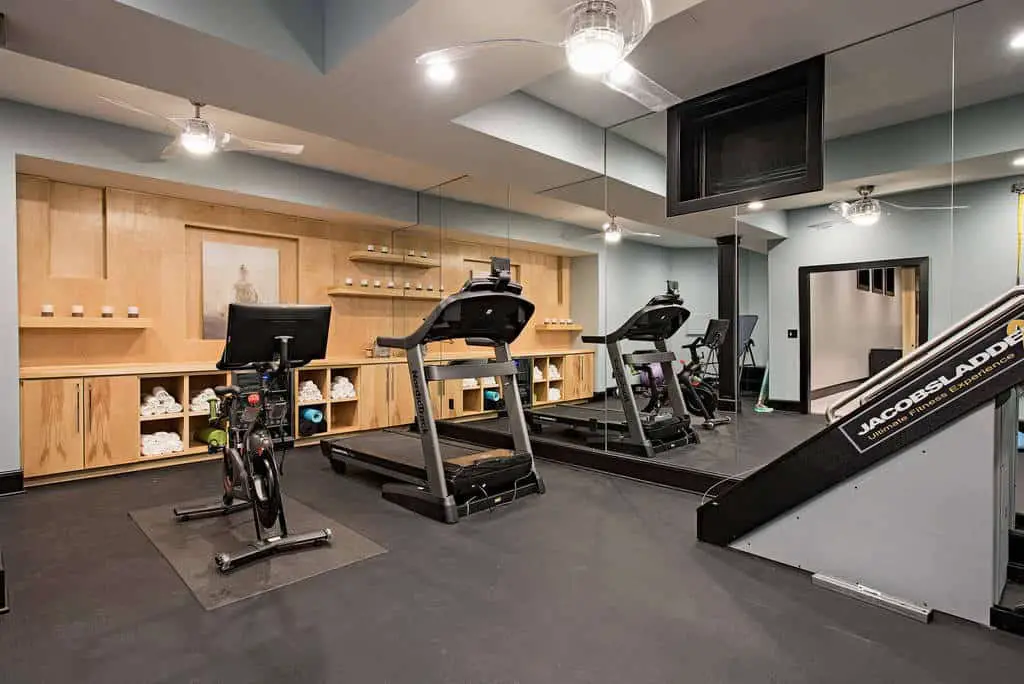 Photo by Adeas Interior Design LLC
With great hardwood shelves and storage, this home gym has great lighting and styles. The fans are fantastic.
3. Comfortable and Colorful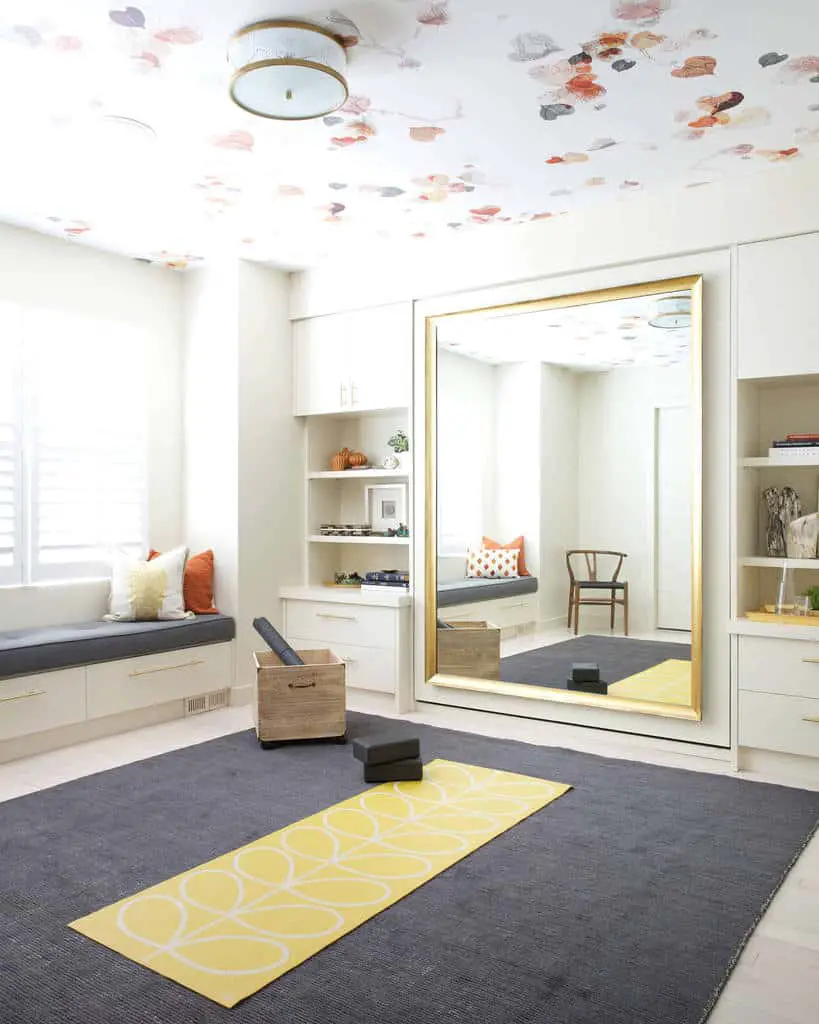 Photo by Reena Sotropa In House Design Group
This home gym will have you relaxed and comfortable. With great designs on the ceiling and a comfortable rug to match, you can get your workout done here.
4. Hardwood Gym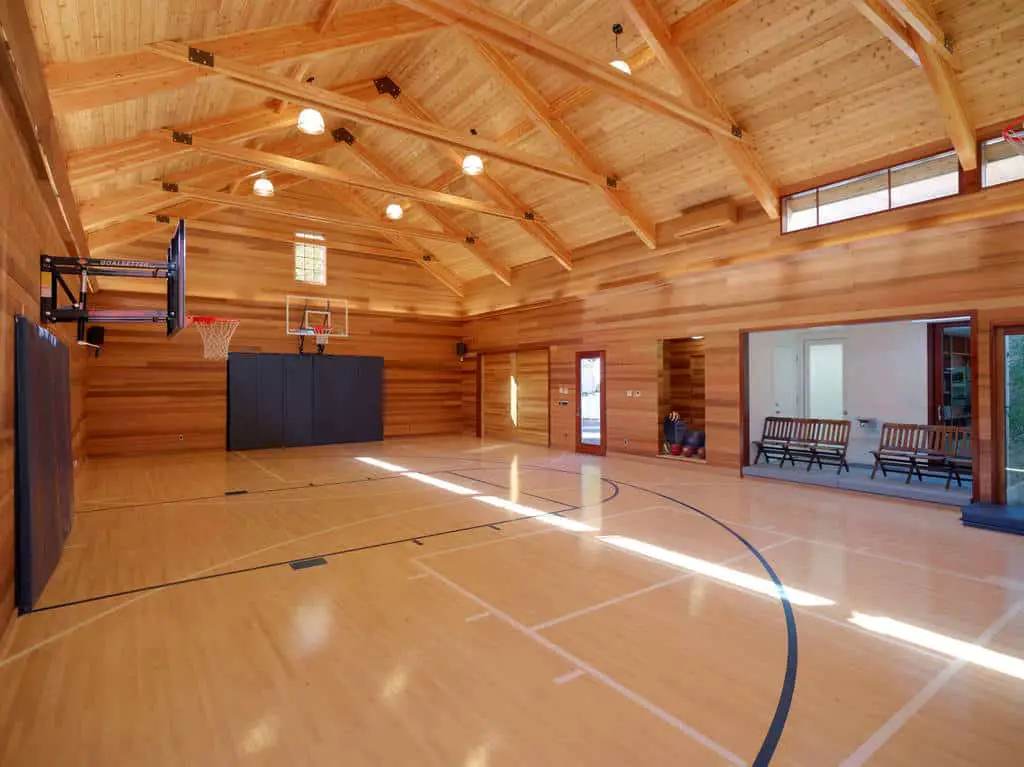 Photo by Groom Construction Co., Inc.
This beautiful hardwood gym has great character. With a space to rest in between games, you can play here all day.
5. Workout and Entertainment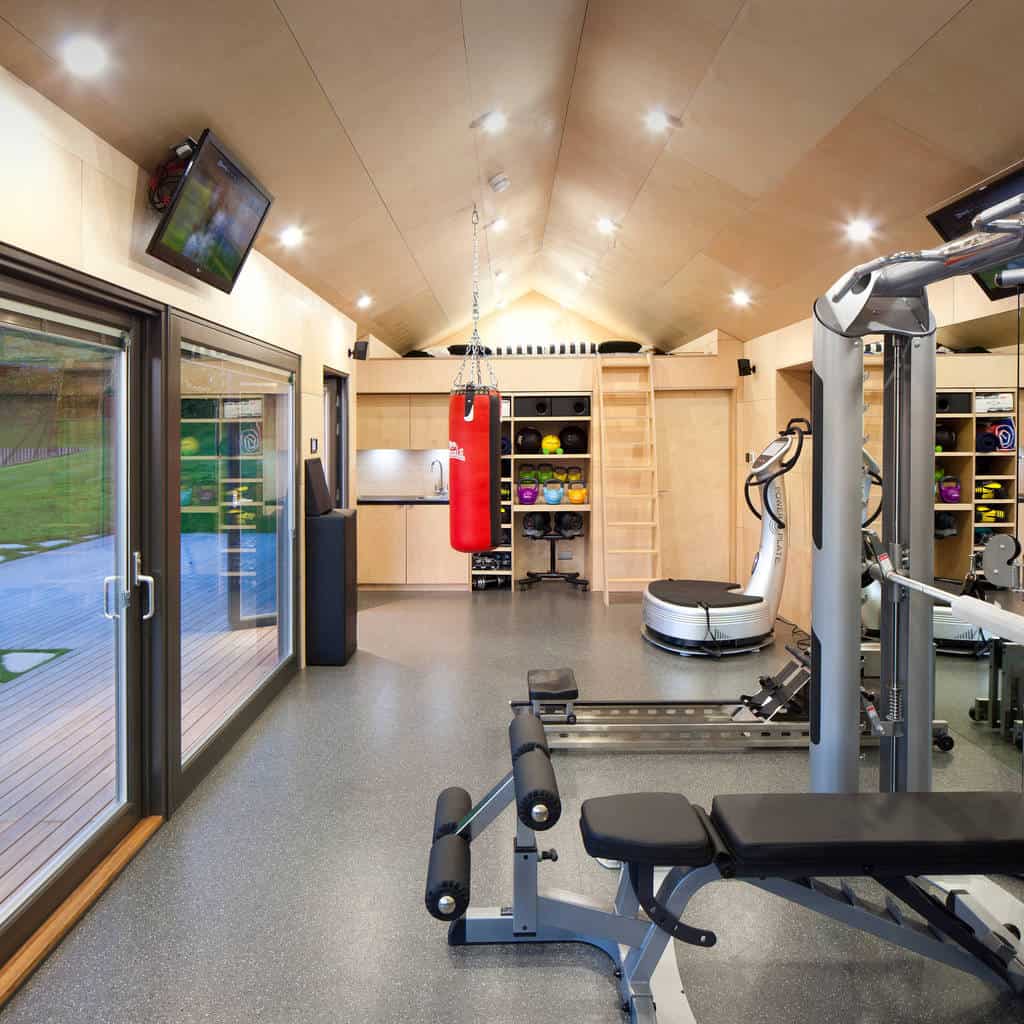 Photo by ecospace Spain
If it gets too hot in here, open up the door here and get some fresh air circulating. You have machines and a punching bag here to get you in shape.
6. Mirrored Wall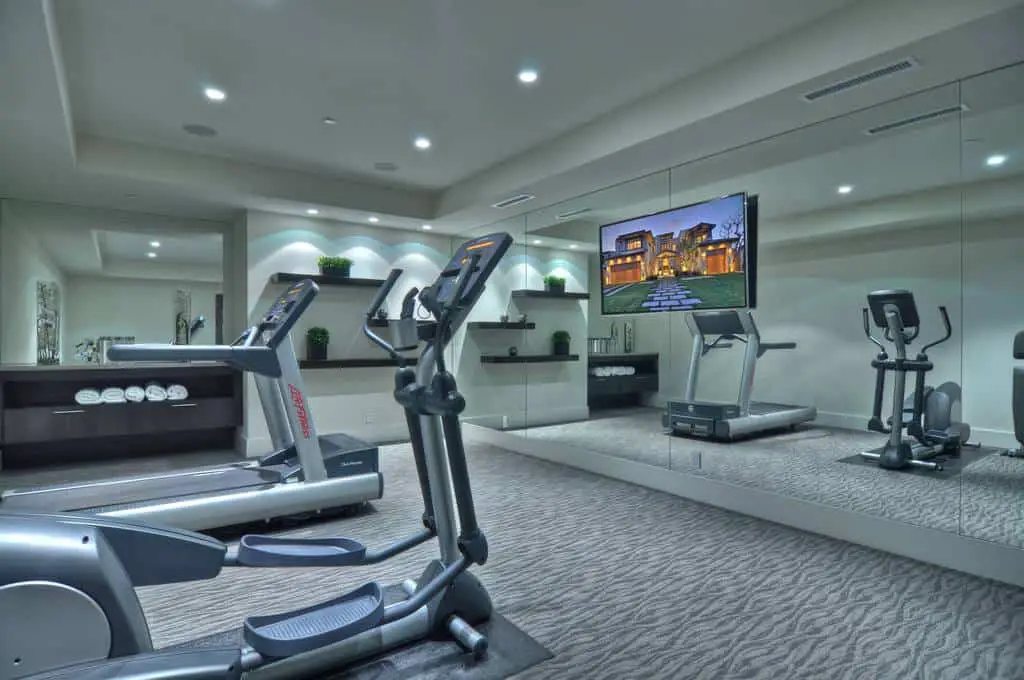 Photo by Brandon Architects, Inc.
This home gym has a great mirrored wall and a television so you can still watch your shows. With great shelves and lighting, this space is beautiful.
7. All Included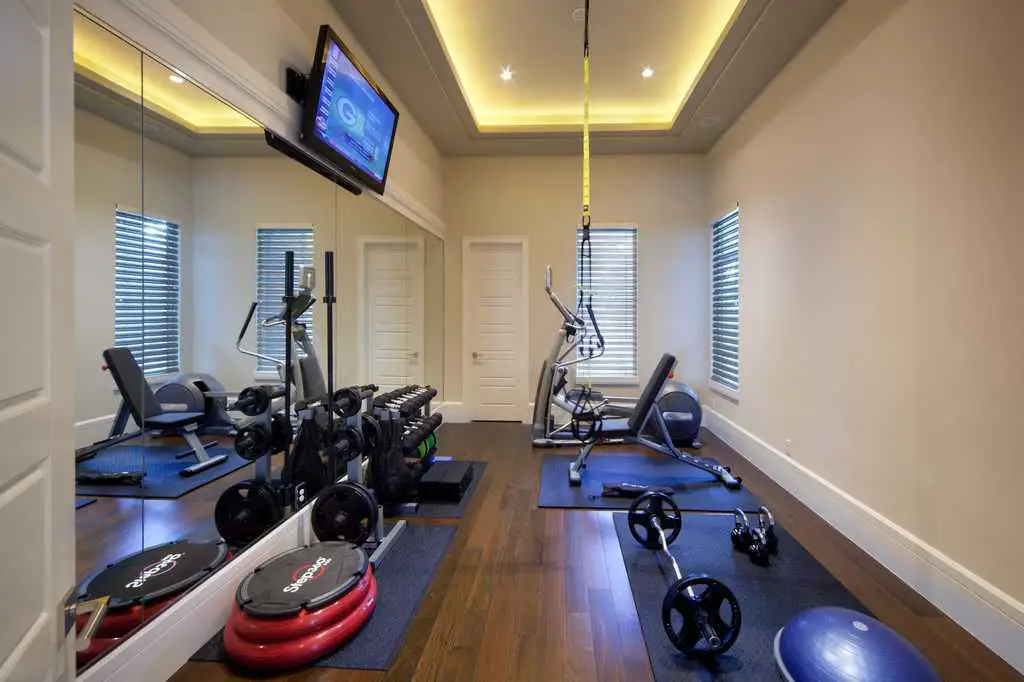 Photo by Dave Brewer Homes
This space looks larger than it is thanks to the mirrors. Everything you need to get in shape fits in here.
8. Easy Workout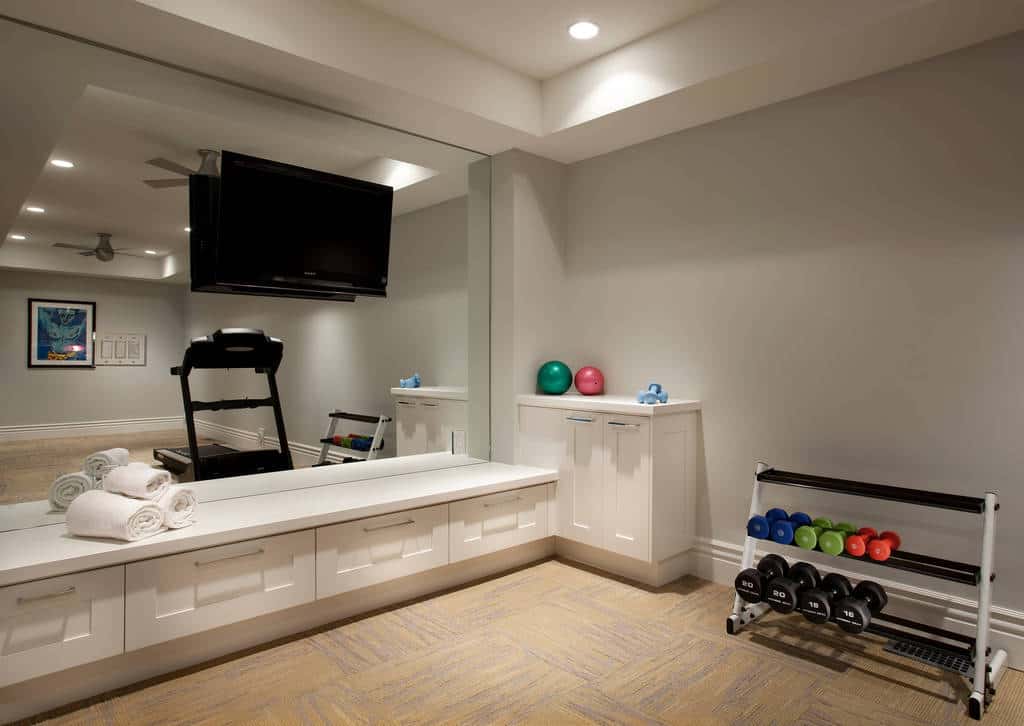 Photo by Jackson and LeRoy
You will have a great time working out here. Watch the television while you get your cardio exercises in.
9. Cardio Dream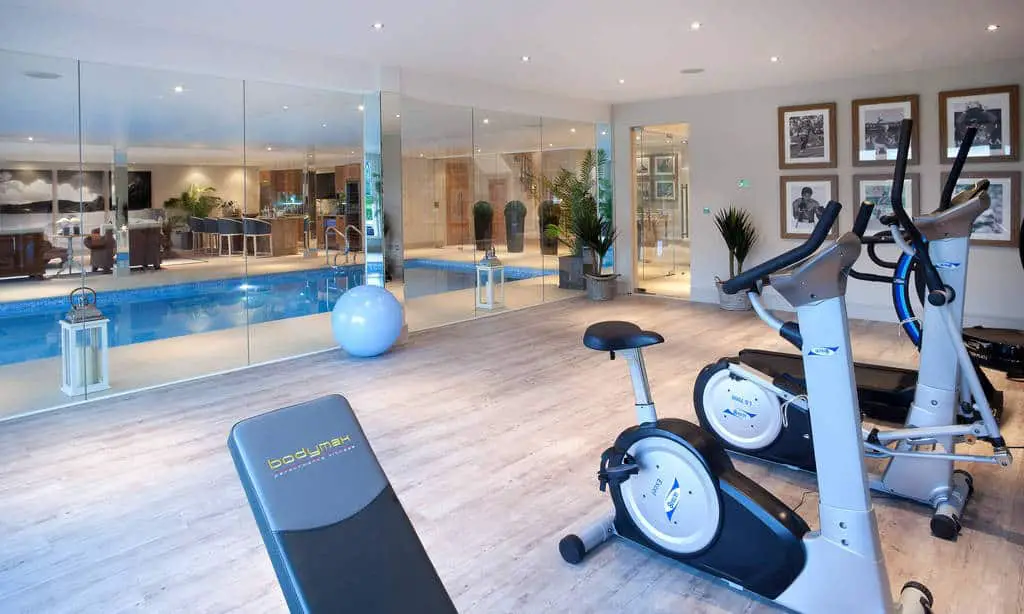 Photo by Alexander James Interiors
With every cardo machine you need and a pool nearby, this home gym is perfectly designed to get you in shape.
10. Brick Walls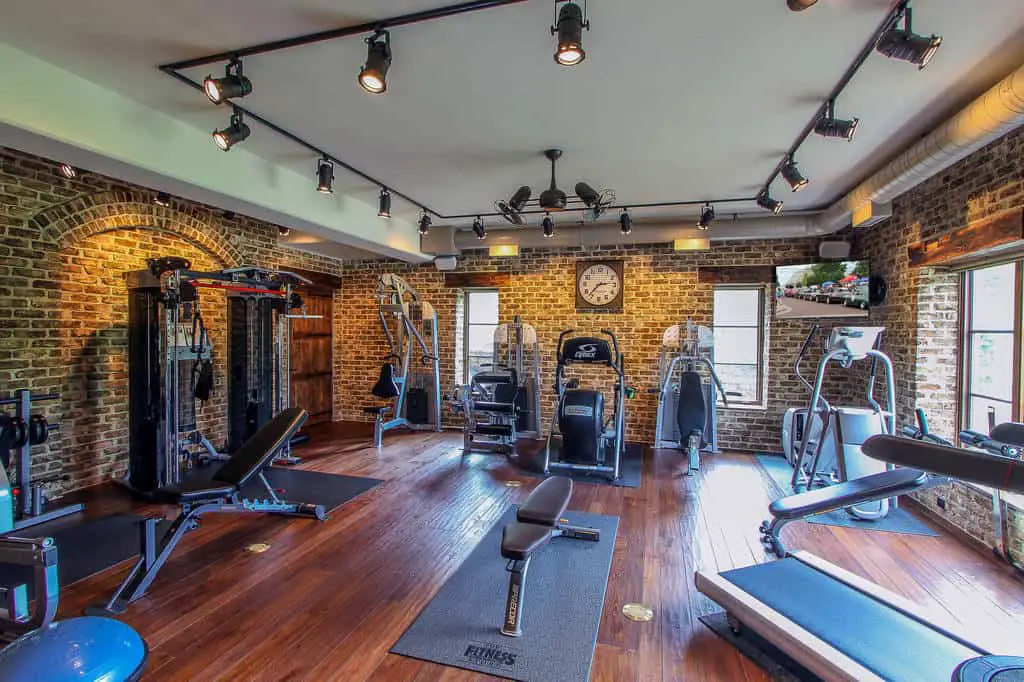 Photo by Cedar Hill Custom Homes
You can create a great industrial look when you use brick walls like this. Have a complete home gym that looks stylish.
11. Skylight Relaxation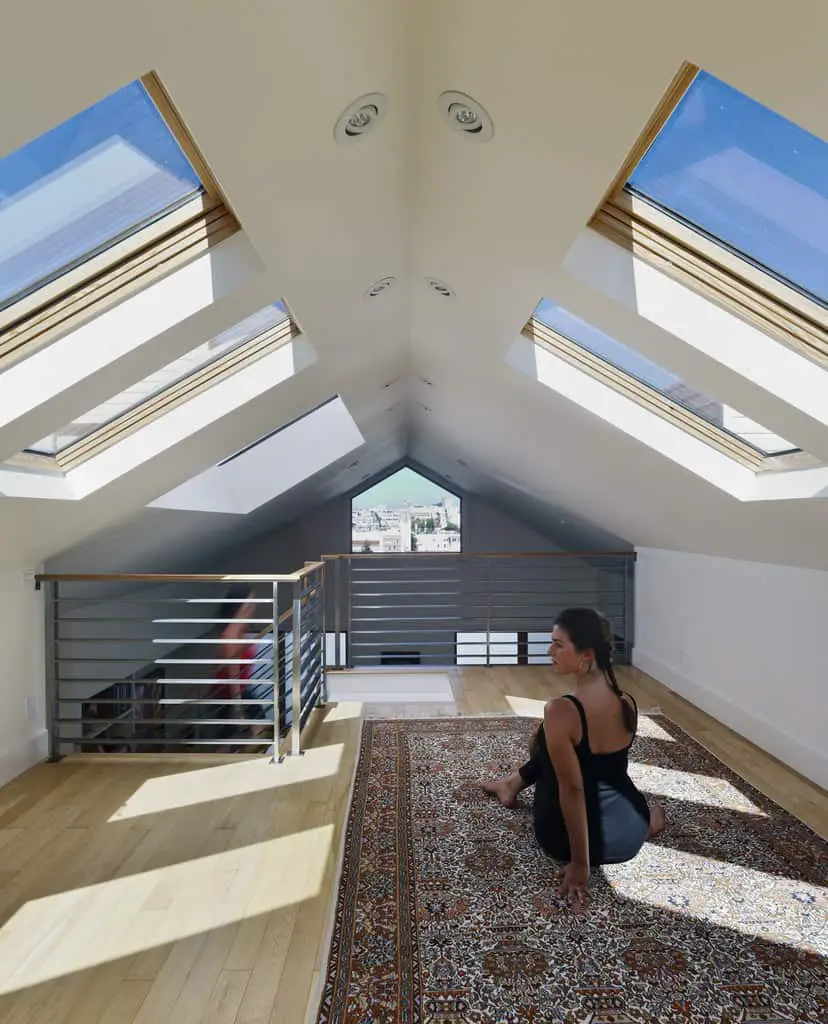 Photo by yamamar design
Making use of a loft space is very practical. With skylights letting in plenty of natural light, you can relax and stretch in peace.
12. Don't Miss a Thing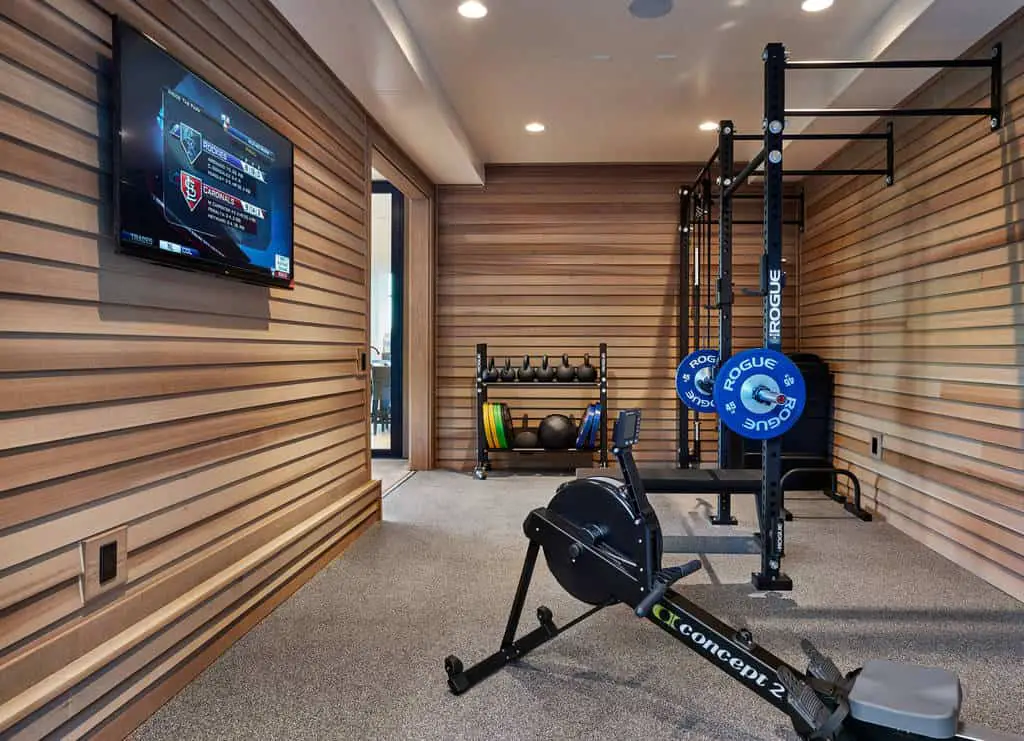 Photo by Ronda Divers Interiors, Inc.
Putting a television inside your home gym will ensure you don't miss any news while you get your workout in.
13. Outside In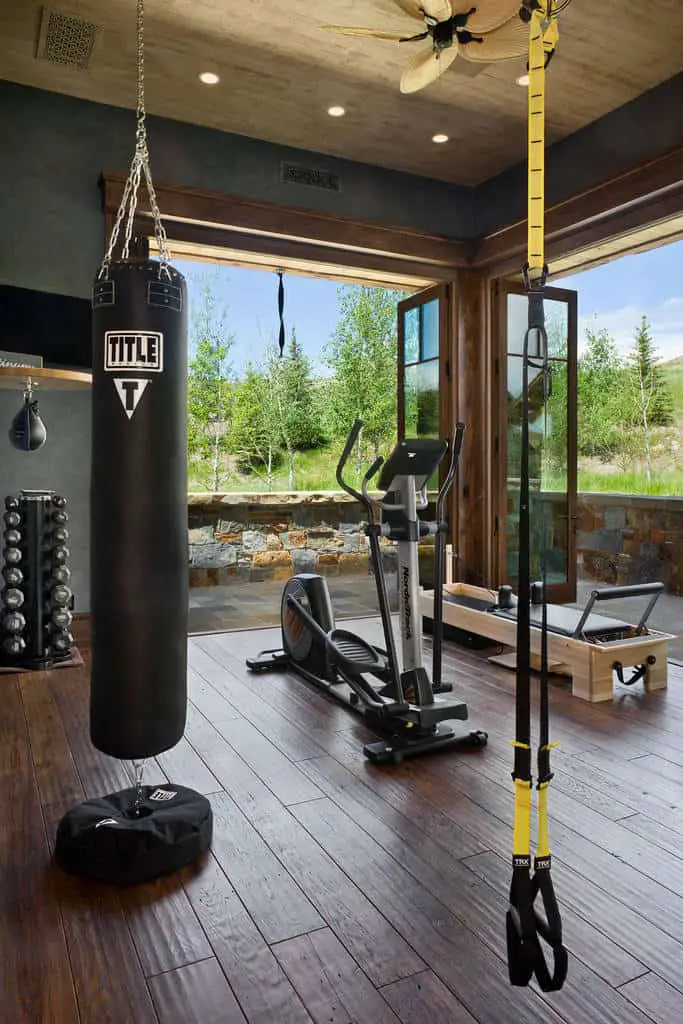 Photo by Locati Architects
Create a home gym that opens up to the outside so you can get plenty of fresh air while you get in shape.
14. Work and Relax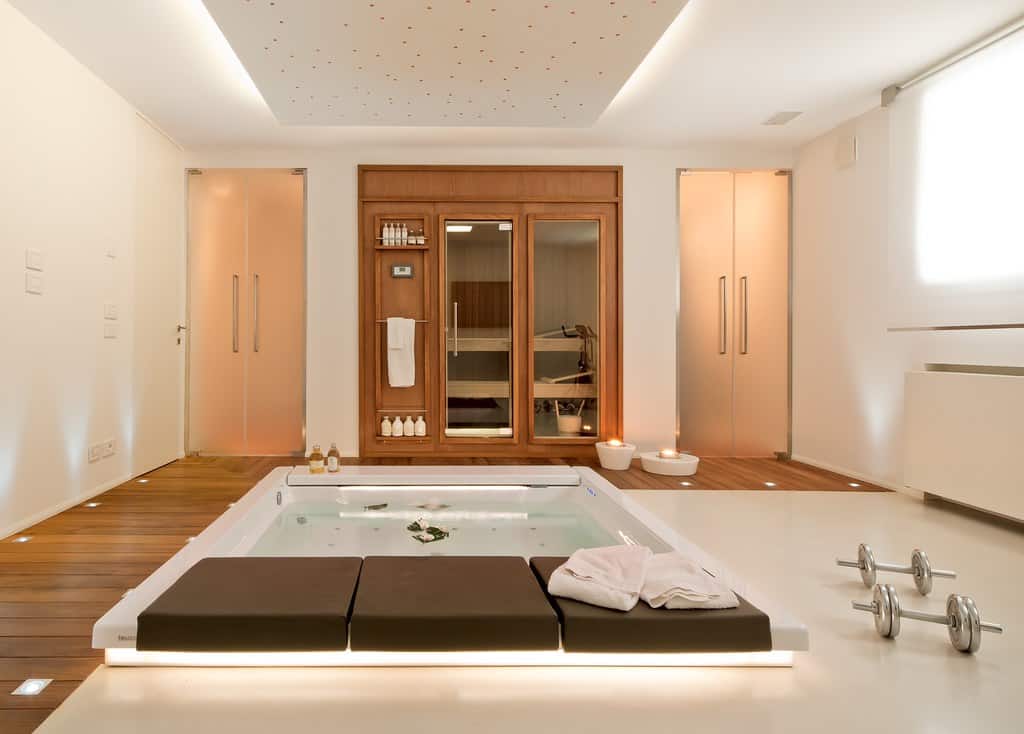 Photo by STUDIO CERON & CERON
After a hard workout, you can ease into this hot tub and let your muscles relax. This home gym is stylish and relaxing.
15. Complete Weights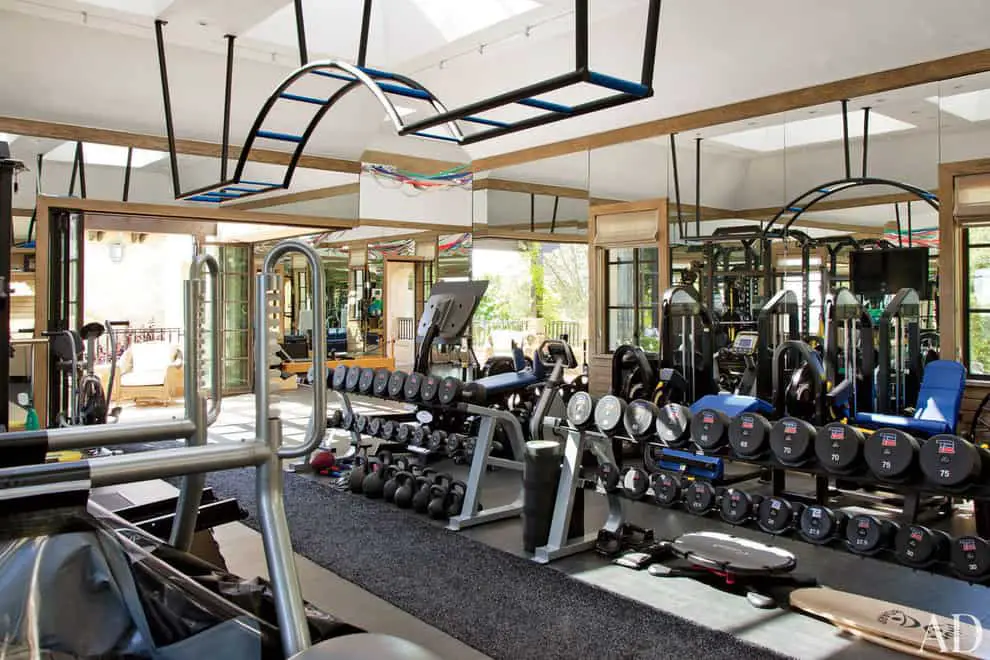 Photo by Optimum Window Mfg. Corp
If you are serious about weight training, create a space that will hold them all. This home gym shows you how you can fit everything in one space.
16. Inside Glass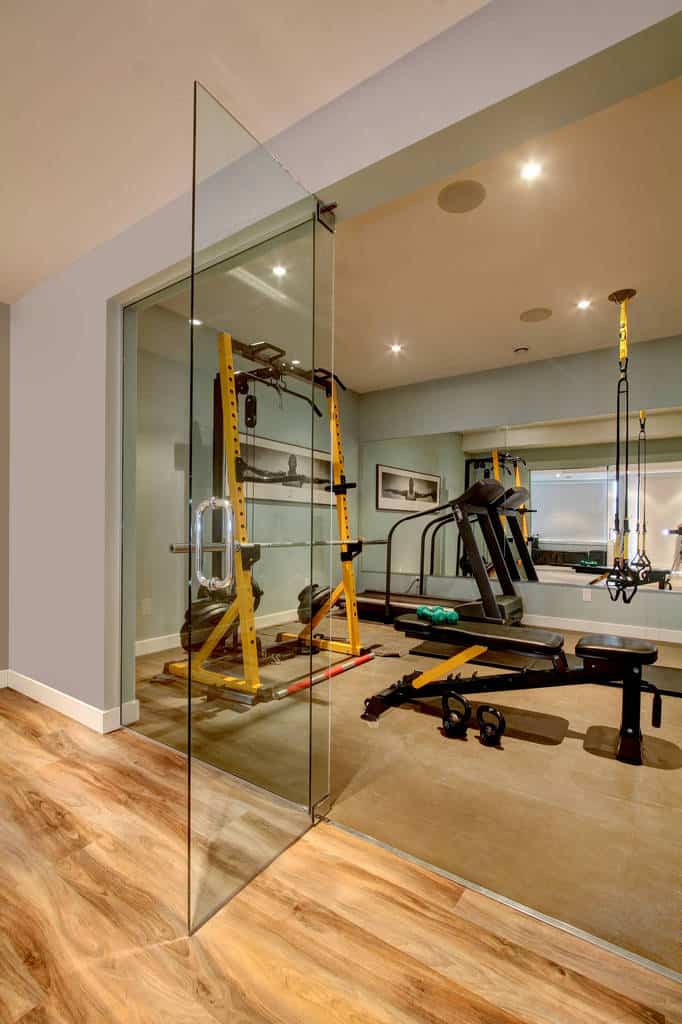 Photo by Wholesale Bevel & Edge Ltd.
This home gym has great glass doors that let you keep track of what is going on inside and outside of the gym. Keep up with the rest of the household activities while you workout.
17. Post Workout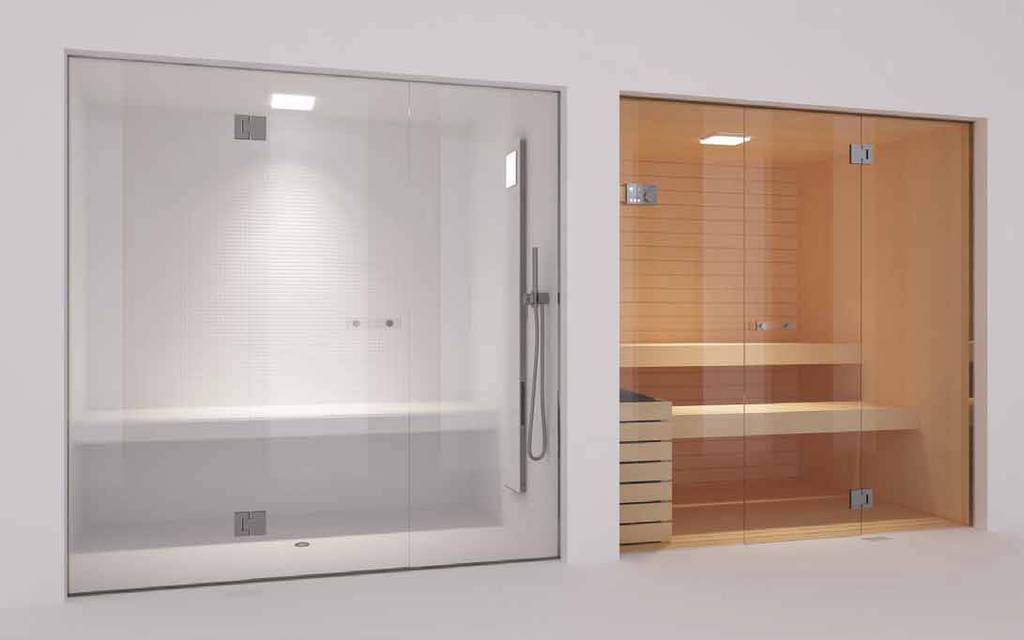 Photo by Steam and Sauna Innovation
Whether you are recovering from a workout or just want to relax, you can come to this sauna area for some peace.
18. Two Spaces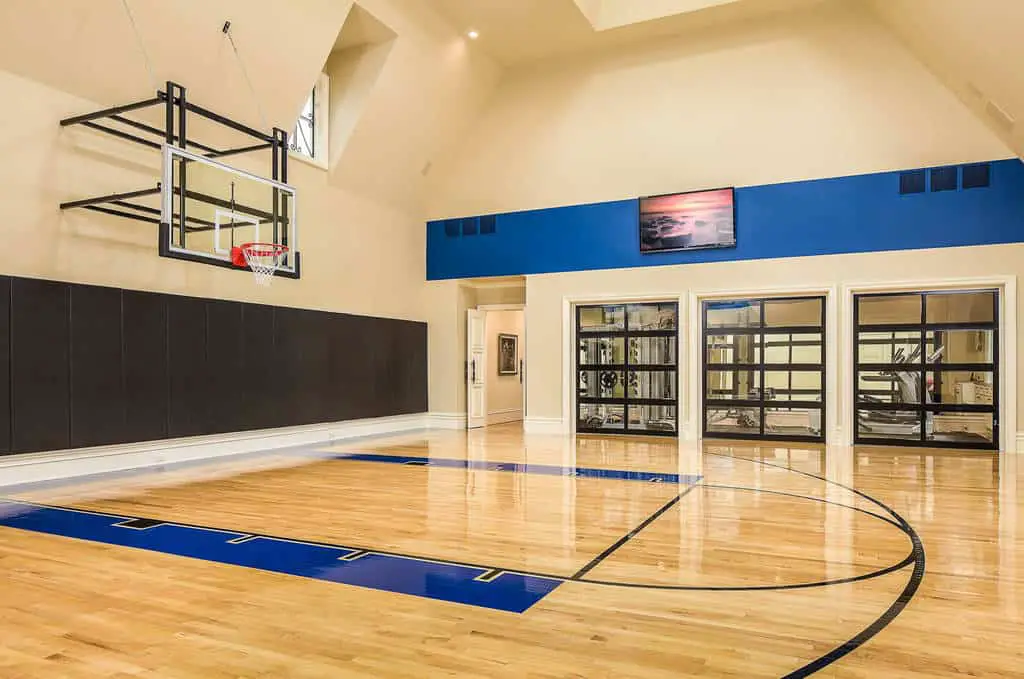 Photo by Platinum Series by Mark Molthan
You can get your weight and cardio in one room then come play a game in the other. This home gym will ensure you stay in shape.
19. Climb and Work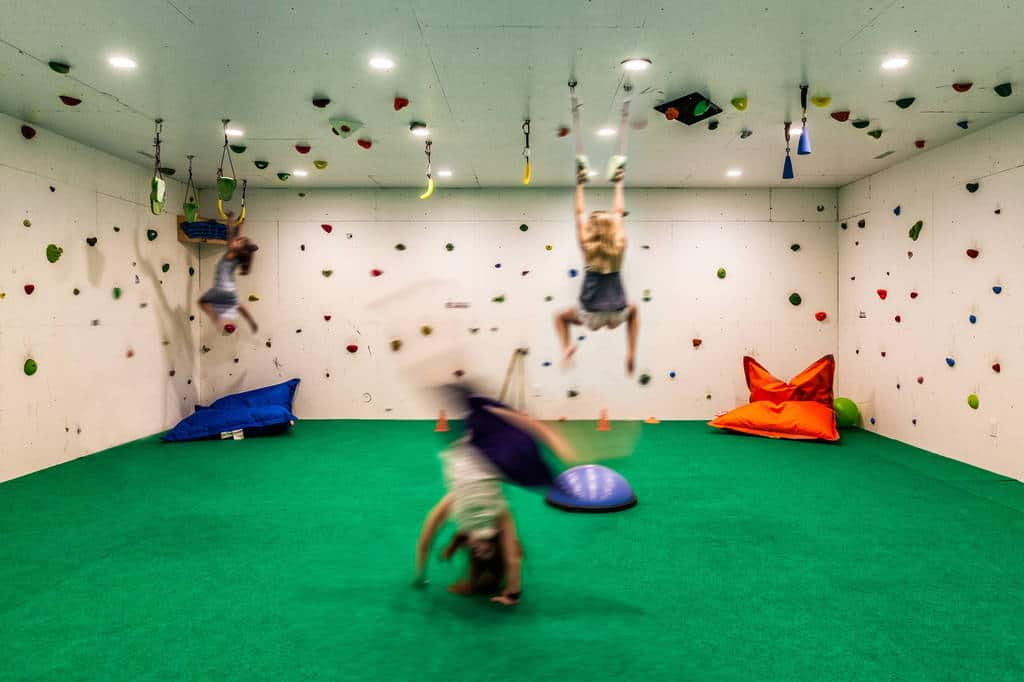 Photo by SGA Architecture
This room will keep your climbers and gymnasts happy and in shape. Wide open and fun, this home gym will keep everyone satisfied.
20. Useful Loft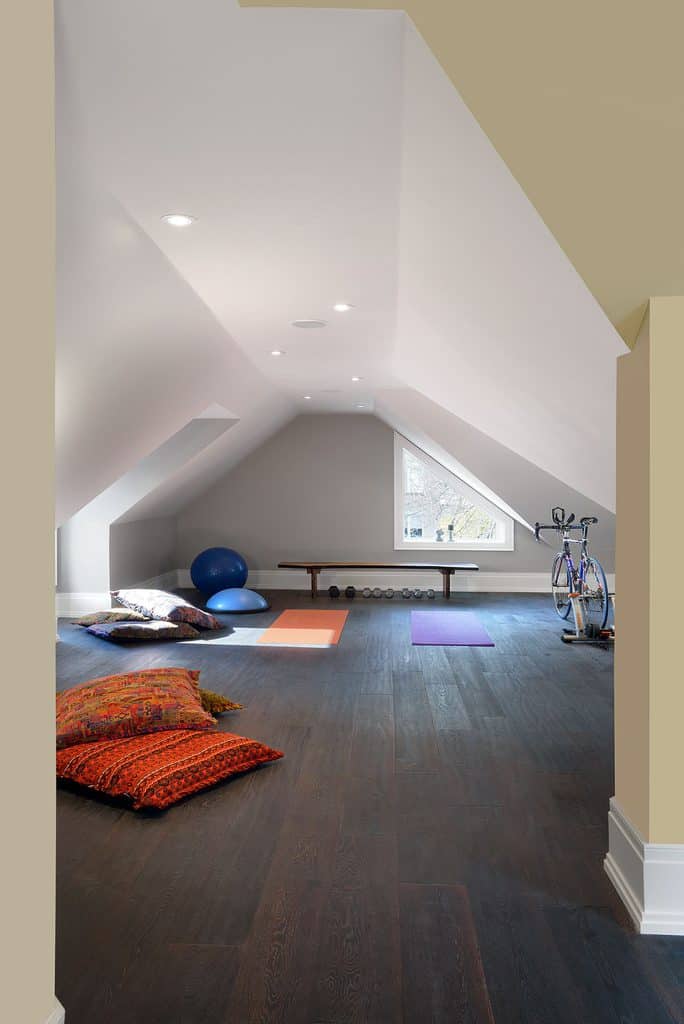 Photo by Geometra Design Ltd.
This home gym makes use of a loft area. Created to keep you relaxed, the natural light shines in while you workout.
21. All Ready
Photo by Patterson Custom Homes
With great motivational artwork inside this wonderfully designed home gym, you will stay pumped up the whole workout.
22. For the Climbers


Photo by Tricon Developments Pty Ltd
If you have climbers in your family, turn a whole wall into a climbing wall. This is a fantastic way to stay in shape.
23. Full Workout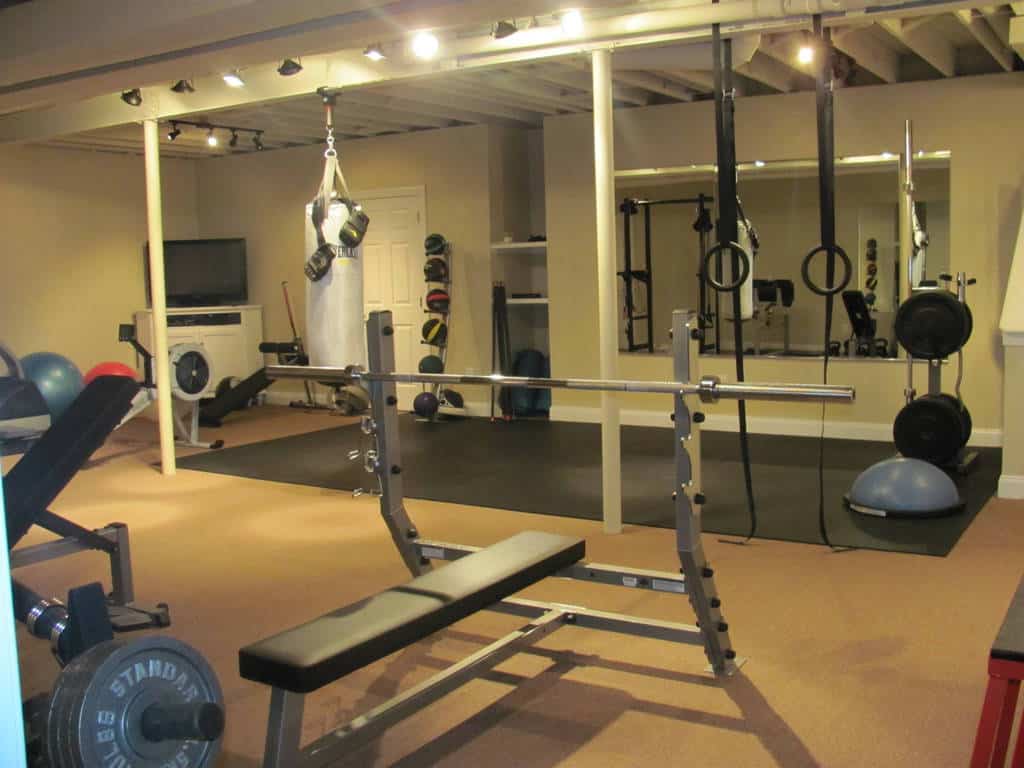 Photo by Collier Builders
This calmly lit gym has everything you need to stay in shape. With a television in the corner, you can stay here as long as you want.
24. Full Court Lounge
Photo by Nance Construction
In between full court games, you can come up to the lounge area and watch others play. This large space is truly luxurious.
25. Beautiful Full Court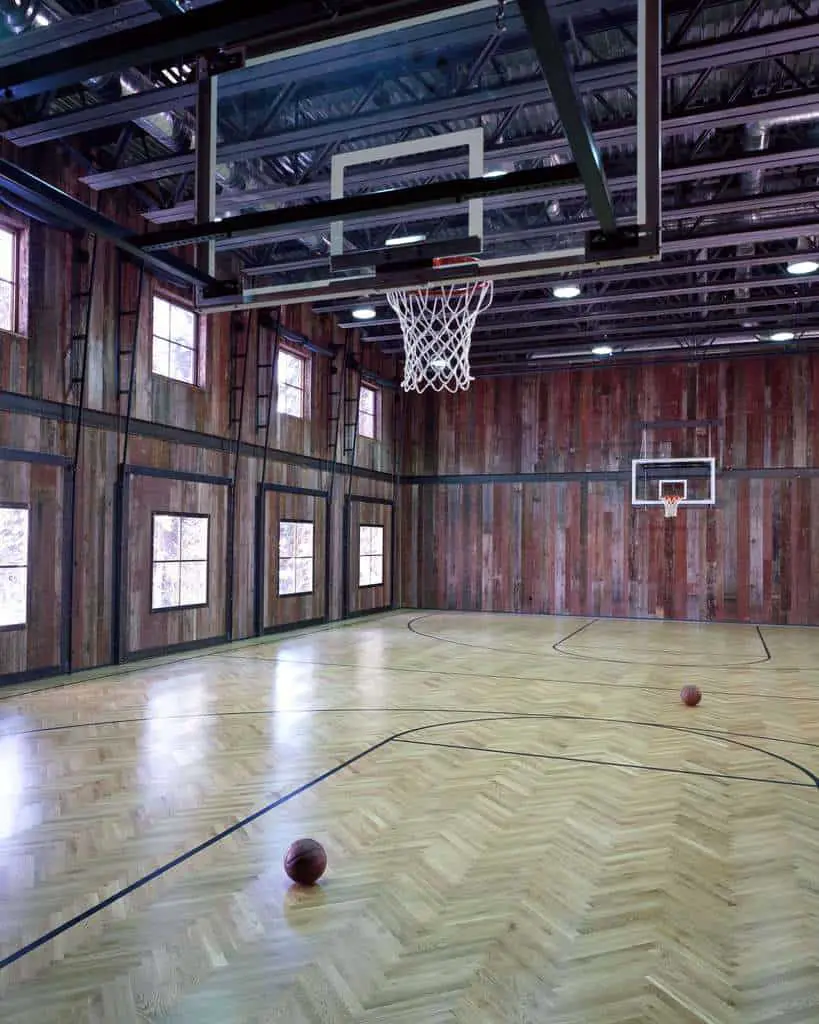 Photo by Slifer Designs
This court uses a wonderful chevron hardwood design and the walls create a rustic look. This court will have everyone busy and in shape.
26. Multipurpose Court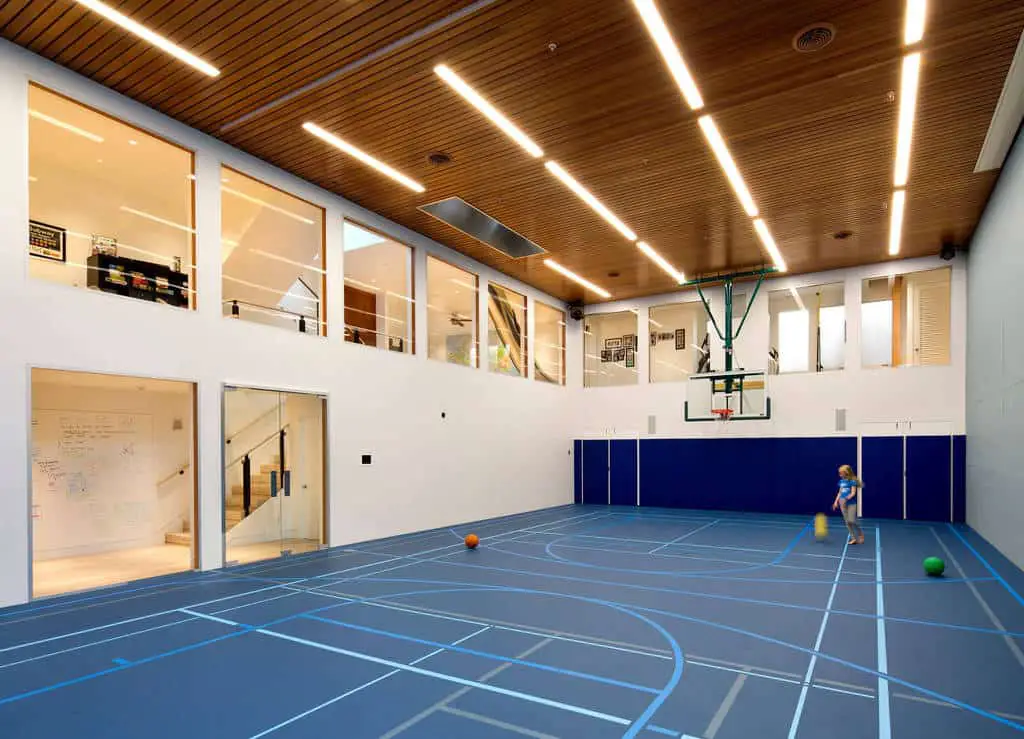 Photo by SDG Architecture, Inc.
With a great court that will allow you to play multiple games, this home gym will keep everyone happy and worn out.
27. Little Alcove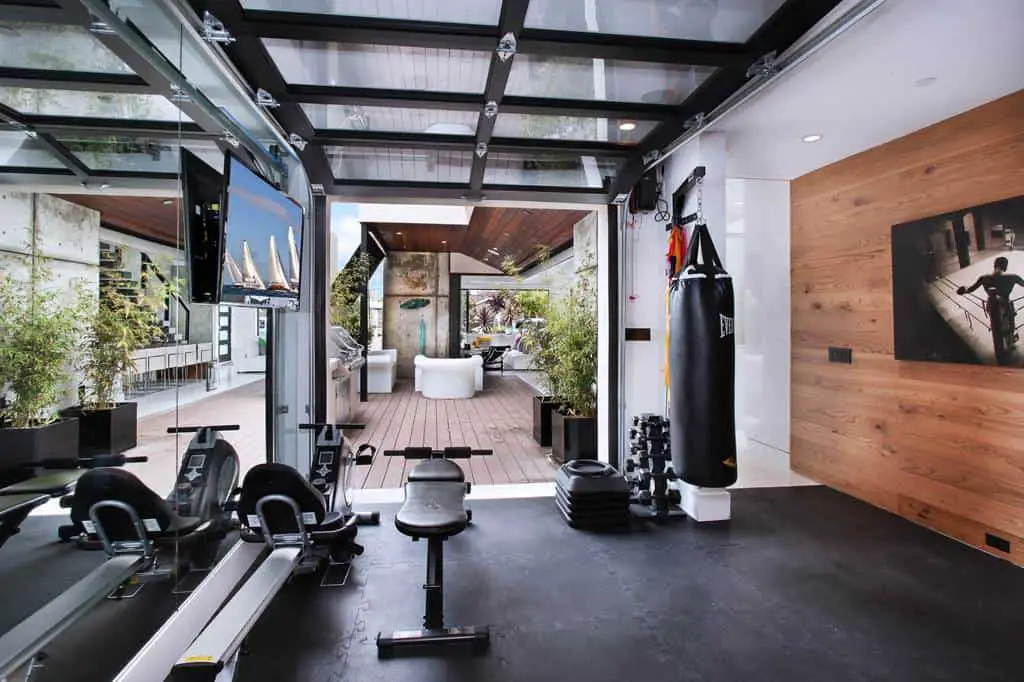 Photo by Jeri Koegel Photography
In this cozy space, you won't miss a thing with the television going. Get a full workout after a long day of work.
28. Light Designs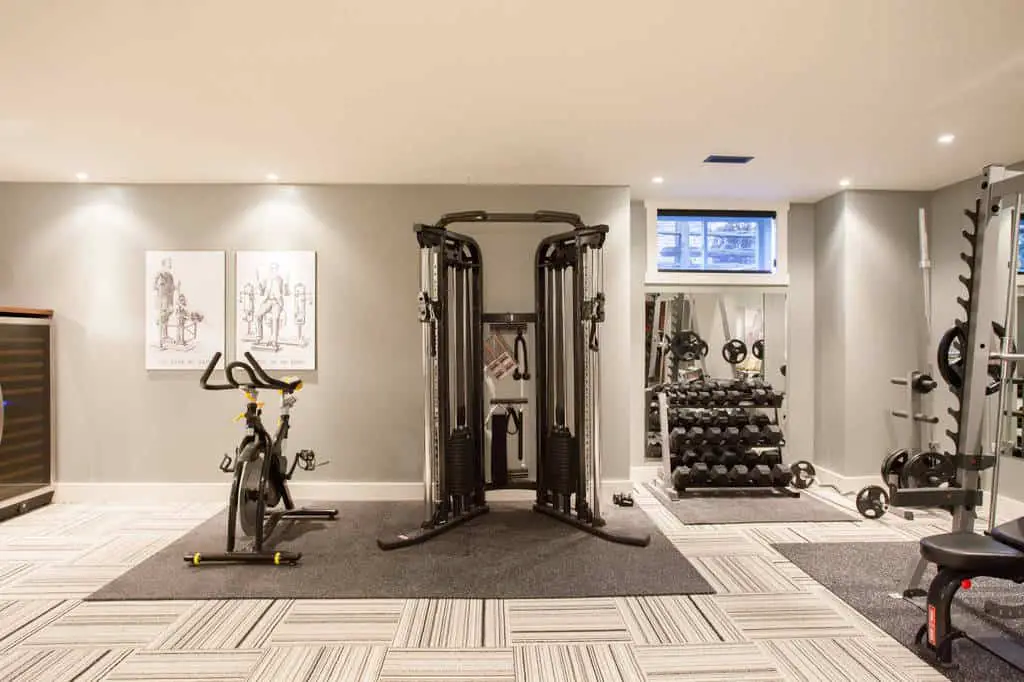 Photo by Madison Taylor
This home gym uses a light color scheme and great decor to make the space relaxing and peaceful. Get a full workout here.
29. Studio Style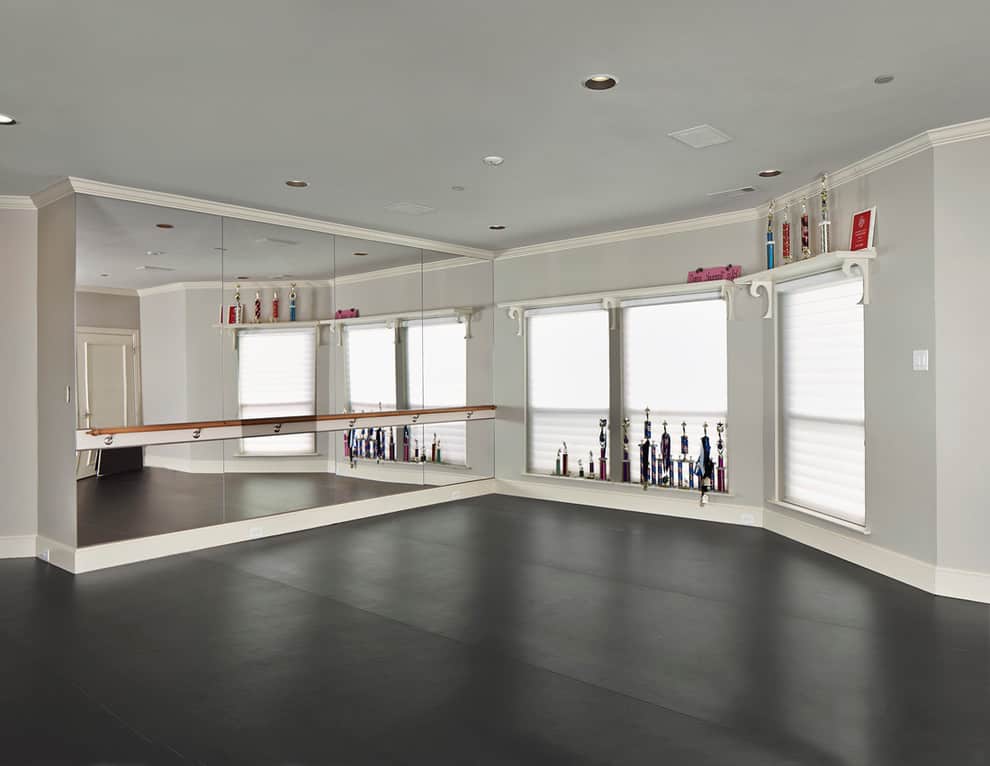 Photo by Dallas Renovation Group
If you have dancers in the house, you need a space like this for them to perfect their skills. The natural light shines in and creates a great environment.
30. Open For Business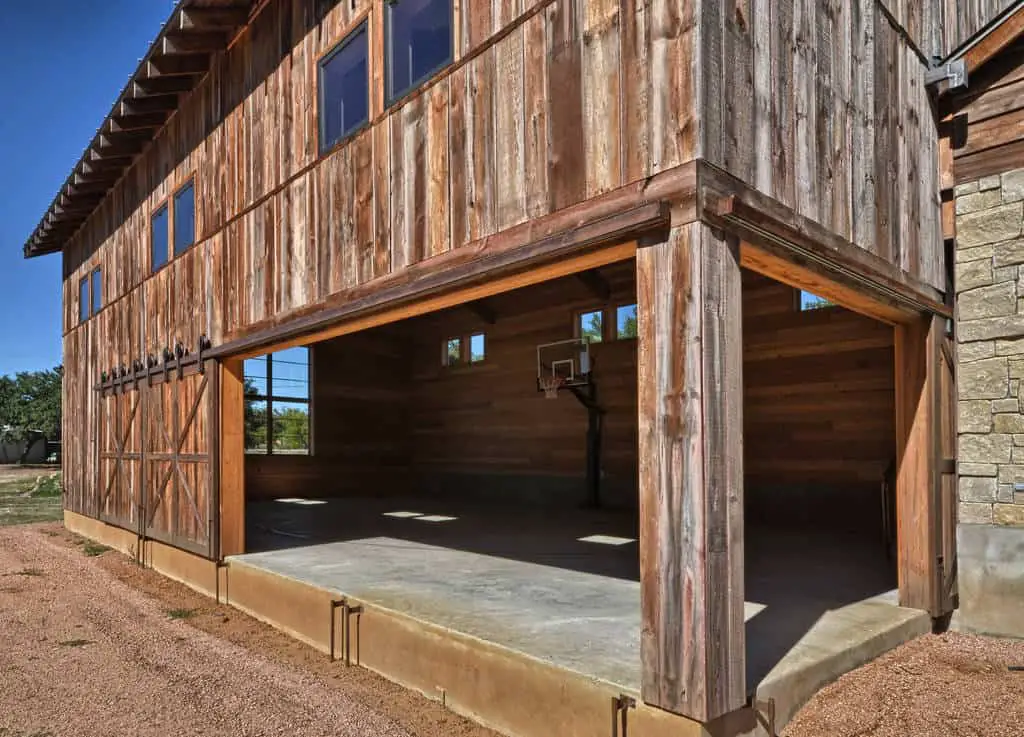 Photo by Cornerstone Architects
Slide open the wooden doors in this barn-like space. Get a great basketball game in with the family and friends.
31. Fun Workouts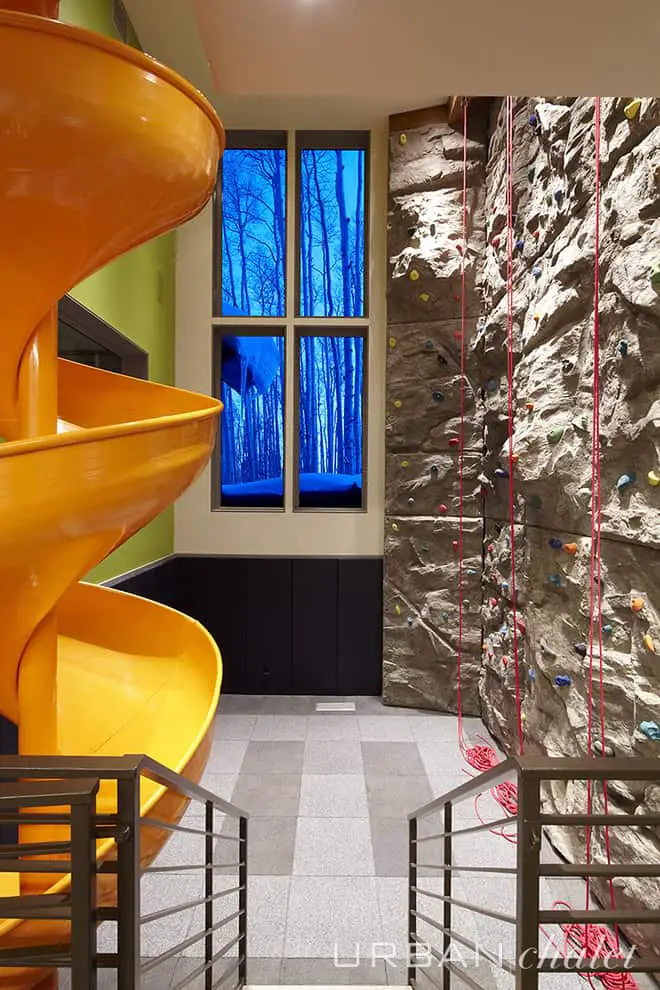 Photo by Urban Chalet Inc.
Go up and slide down before you hook up and climb the rock wall. This is a great way to stay in shape year-round.
32. Use Your Space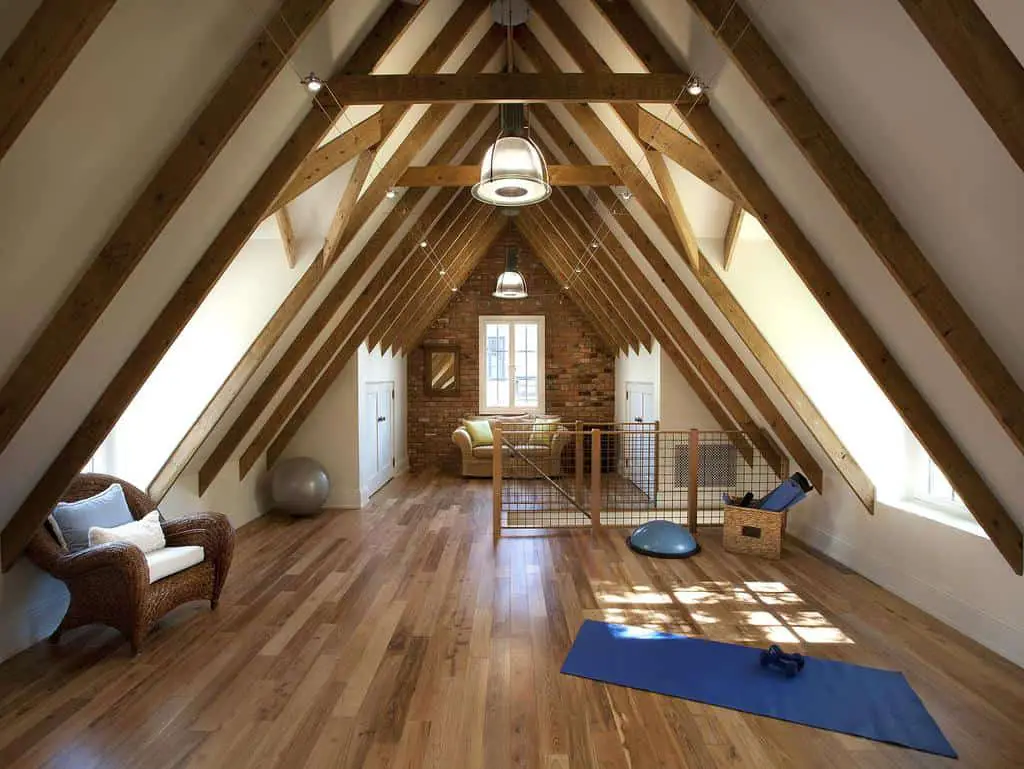 Photo by Candelaria Design Associates
Another great example of using a loft space for a home gym. The exposed wooden beams create a handsome environment.
33. Great Storage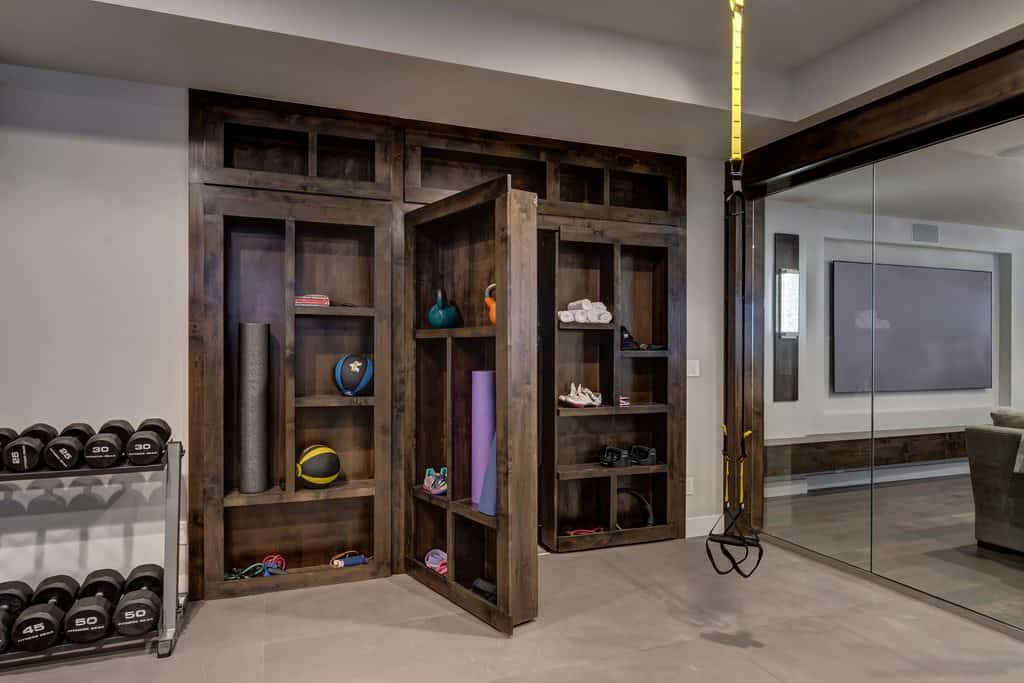 Photo by Finished Basement Company
This storage is creative and looks great. Keep all of your workout materials stored away neatly.
34. Color Themed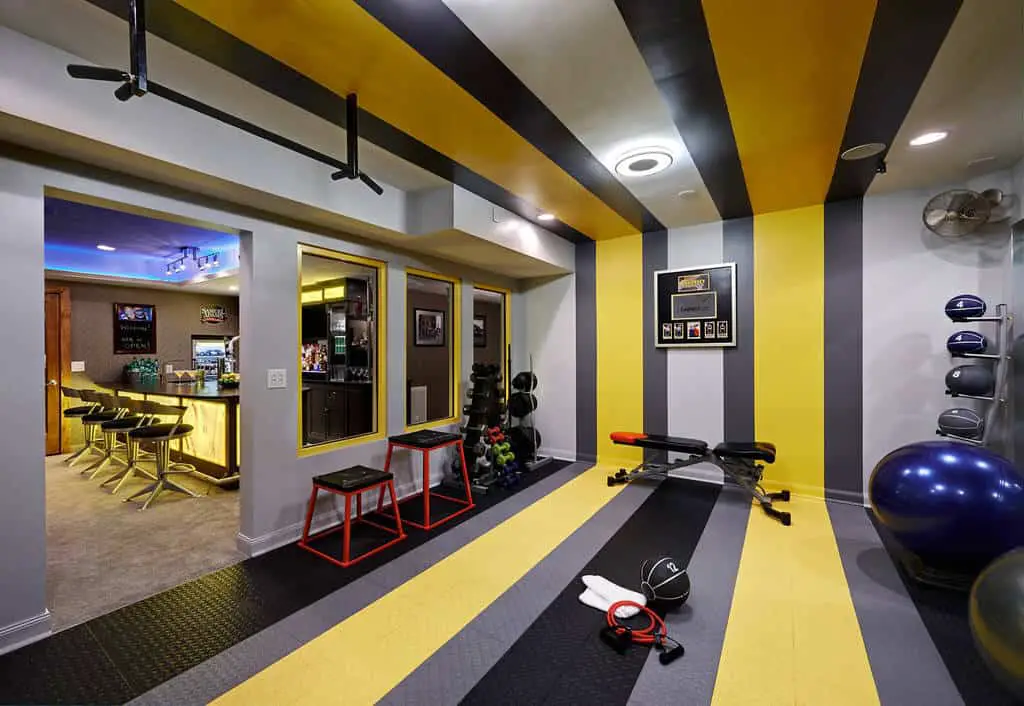 Photo by Vonn Studio Designs
Design your gym to fit your personality. Choose the colors of your favorite sports team to give the home gym life.
35. Hardwood Gym
Photo by Pinemar, Inc
Hardwood is used to create this whole space. This court looks great and will be sure to keep everyone in the household in shape the whole year.